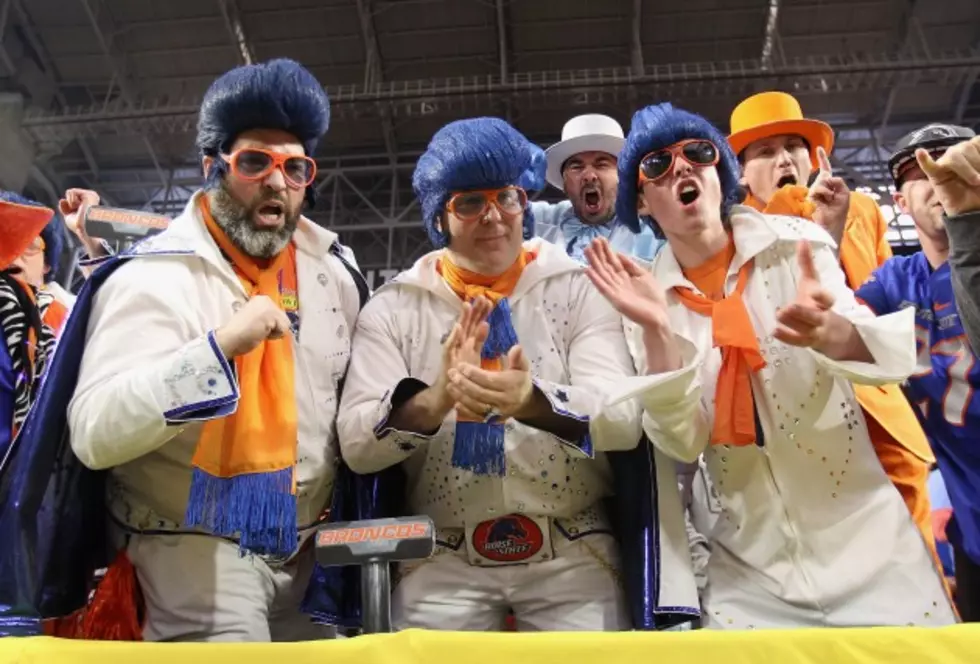 Christian Petersen. Getty Images
Boise State recently announced that tickets to the Washington game will be made available only to season ticket holders.  Is this fair?  Do you agree with the policy?  This off season has been a rocky one for the Broncos.  It began with Jay Ajayi dropping to a fifth round draft pick, the arrest of presumed starter Ryan Finley, the announcement of moving home games to Friday night, and now the 'new ticket policy.'  If this were the Octagon, they might've tapped out.
Boise State told KTVB that season ticket holders will get exclusive rights to purchase tickets to the Washington Game.  Fans may only have the option of purchasing tickets from scalpers if they want to see Coach Pete on the Blue against the Broncos.
Is this fair?  Well, this policy is nothing new.  In fact, it shows the inexperience of the local media that were still in college or high school when Oregon State and Oregon came to town.  I remember being told by the ticket office that I had to buy season tickets if I wanted to see the Broncos verses the Beavers.
College football is a business.  Boise State's business is growing the program and making money. The 2015 home schedule features such powerhouses as Idaho State, Hawaii, and New Mexico.  (The Broncos will host Air Force but that isn't guaranteed as a sellout.)  The administration needs more fans in the seats.  They've decided this is how they'll do it.
Let's not forget moving the games to Friday night to accommodate ESPN at the expense of Idaho High School Football.  Many Treasure Valley programs are looking at moving their games to Saturday or Thursday to avoid competing with BSU.
In the end, the Broncos get big money and exposure by playing on Friday night.  Think that's bad, it wasn't so long ago the Blue was playing on Tuesday or Wednesday nights.  This is progress. Do we like it?  No of course not.  Will fans revolt?  Nope!
Season tickets may get to see the game.  However, if Coach Pete wins this September, they may be the only ones who will be watching home games in November.
More From Idaho's Talk Station