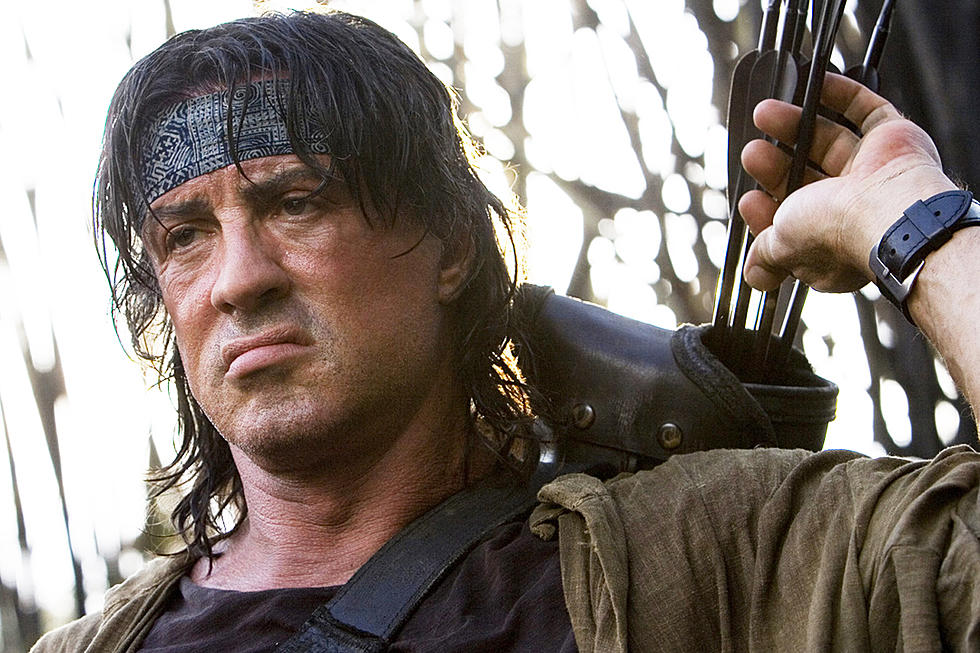 Get Your First Look at 'Last Blood' and Sylvester Stallone's Rambo
Lionsgate
It's like he said in First Blood all those years ago: For John Rambo, nothing is over.
He first appeared in David Morrell's 1972 novel First Blood; the first movie, starring Sylvester Stallone as the unstoppable Rambo, followed in 1982. The movie became a blockbuster; Part II followed in 1985 and Rambo III in 1988. Then, Rambo took a break. But nothing was over! In 2008, Rambo reemerged in the aptly titled Rambo. Now, Rambo returns, allegedly for the final time, in 2019's Last Blood. Again, nothing is ever over for this dude.
The first look at Stallone as the aging Rambo was revealed online this week; here is the first official photo from Last Blood:
And here's the official synopsis:
In the fifth episode of franchise, when the daughter of one of his friends is kidnapped, Rambo, who has been working on a ranch, crosses the U.S.-Mexican border and quickly finds himself up against the full might of one of Mexico's most violent cartels.
Rambo versus cartels? It's Sicarambo! Thank you, I'll be here all week. Try the veal, and be sure to tip your waitress.
Rambo was way way off the grid in Rambo, living in Thailand and then getting mixed up in a humanitarian crisis in Burma. (Because, really, who is more of a humanitarian than Rambo?) I guess a lot can happen in 10 years, but I do think it's kind of funny that now Rambo is back in America, presumably somewhere in the Southwest, waiting for a fight with cartels. Rambo, you've done enough! You can retire, it's ok.
Gallery - The Best Action Movie Posters Ever:
More From Idaho's Talk Station