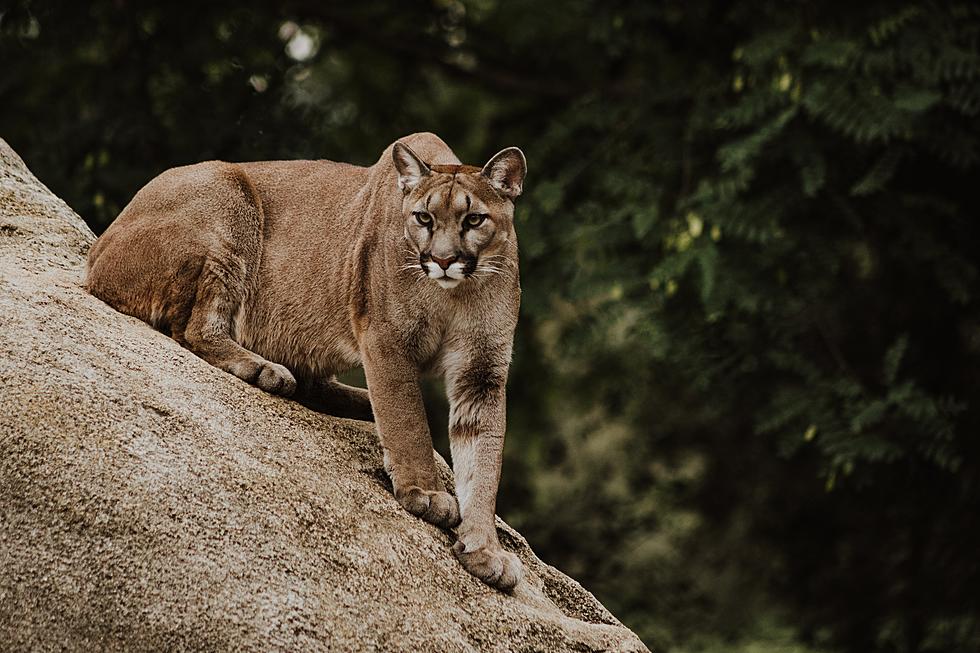 Idaho Lion Cub Killings
A recent Idaho Fish & Game press release revealed Blaine County started experiencing a dramatic increase in mountain lion sightings in early March. And many Idaho residents are wondering why. IDFG says it's weather-related.
Indigenous to the region, mountain lions are among Idaho's top predators with a population of up to 2,000. For context, big-cat experts estimate there are only 30,000 mountain lions dwelling across the United States today.
Oh, Deer
So, what's spurred the increase of mountain lion sightings throughout the Gem State? Regan Berkley, a regional wildlife manager for Idaho Fish & game in McCall says it has to do with deer.
Lions are undoubtedly staying here because of high deer because of high deer numbers in town. We do want residents to continue to report sightings, so that we can continue to monitor this mountain lion's behavior and movement patterns. -Regan Berkley, Idaho Fish & Game
Blame It on the Weather
If mountain lions are simply predators following their prey into residential regions, what's drawing big game to towns across the state? Idaho's ABC 8 Local News cites unusually cold weather as the culprit.
Because of 2023's harsher-than-usual winter conditions, "Several farmers in the area are seeing problems with large herds of elk moving down from the mountains." Because low temperatures have left herds of big game in search of food, it makes sense that the animals are exploring more populated areas.
In the end, it amounts to yet another opportunity for Idahoans to blame the state's manic weather for something. And what Idahoan doesn't love complaining about Gem State weather?
5 Times Animals Made Crazy History in Idaho
Flying beavers, Snake lined walls, aggressive goats and more times that animals in Idaho have been so outrageous that they made national headlines.
Is Idaho One of The Safest States From Animal Attacks?
According to a report
from 247Tempo.com
, Idaho might not be the safest state in America when it comes to fatal animal attacks but it certainly isn't the worst...
3 Idaho Animals You Can Milk and 13 Animals That You Shouldn't
Let's take a look at the three animals Idaho law says you can milk and thirteen animals that you should never milk...

More From Idaho's Talk Station