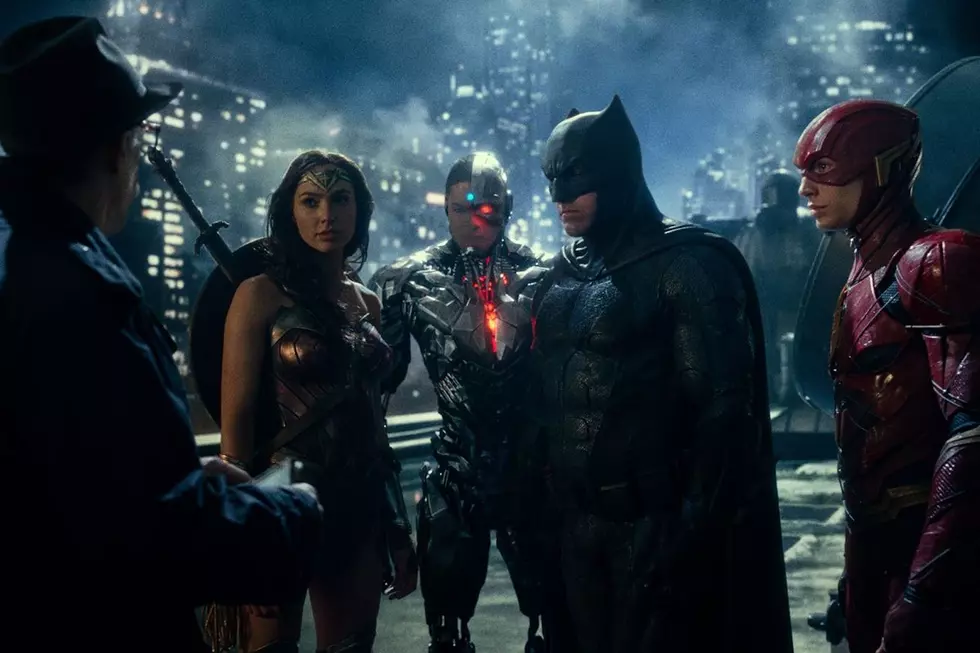 Is the DCEU Dead? Warners CEO Says They're Moving Away From a Connected Superhero Universe
Warner Bros.
Is the DCEU in trouble? New comments from Warner Bros. CEO Kevin Tsujihara suggest that the cinematic universe the company has built for its movie version could be going away. Or at least it will be deemphasized to the point where you might not even know it's still around in a few years.
In an interview with the Los Angeles Times, Tsujihara was asked about the state of the company's DC movies, and how his strategy towards those movies has changed. Here's what he had to say:
The upcoming slate, with "Shazam," "Joker," "Wonder Woman 1984" and "Birds of Prey," feels like we're on the right track. We have the right people in the right jobs working on it. The universe isn't as connected as we thought it was going to be five years ago. You're seeing much more focus on individual experiences around individual characters. That's not to say we won't at some point come back to that notion of a more connected universe. But it feels like that's the right strategy for us right now.
In other words, the DCEU is about to get un-E'd.
Technically (I think) both Shazam and Wonder Woman 1984 exist within the DCEU, along with the previous movies like Man of Steel and Batman v Superman: Dawn of Justice. But WW1984 is a period piece, and won't have much impact, if any, on any other movie. Joker is a totally different version of the character (played by Joaquin Phoenix) from the one in the DCEU, played by Jared Leto. And I don't know what the story is with Birds of Prey, which has Margot Robbie's Harley Quinn from Suicide Squad and a bunch of new characters. Plus, Tsujihara didn't mention the other movies Warners has in the works but aren't as far along in development, like Matt Reeves' The Batman and James Gunn's Suicide Squad, which sound like total breaks from what's come before.
Personally, I think Tsujihara's new approach is the right one. The DCEU was a very mixed bag, and now many of its key creators — writer/director Zack Snyder, star Ben Affleck — have left for other projects. Why continue it without them? Why hem yourself in to that one, bleak, dark vision of DC Comics? Letting creators set their own rules seems like a much more fruitful idea. Shazam, Warners' next DC movie, opens in theaters on April 5.
Gallery — The Best DC Movie Easter Eggs:
More From Idaho's Talk Station