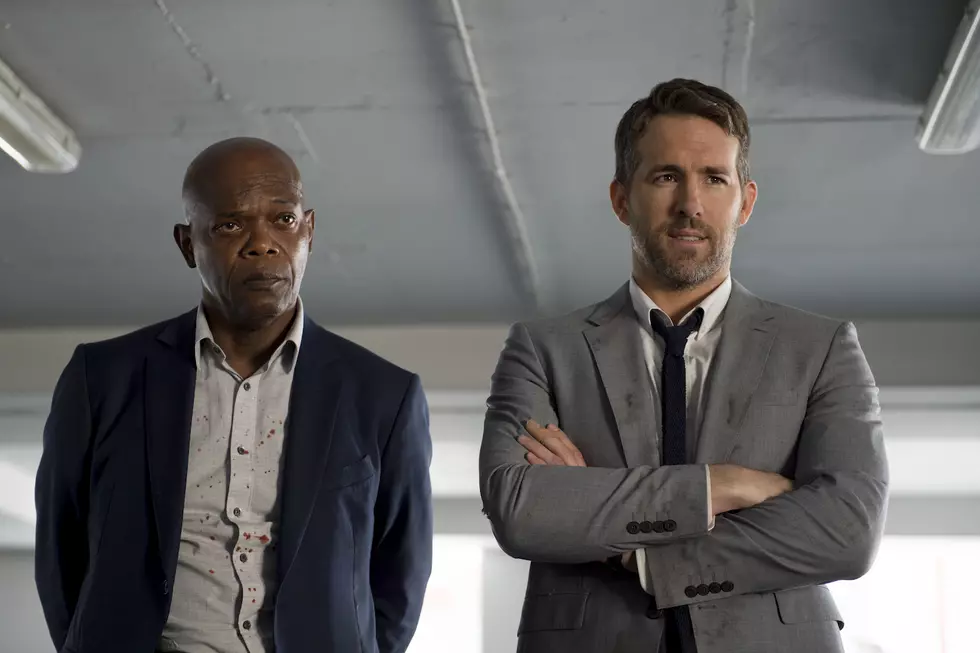 Ryan Reynolds and Samuel L. Jackson Both Set for 'The Hitman's Bodyguard' Sequel
Summit
One of the few big summer movies in recent memory not based on a comic book or an older summer movie was 2017's The Hitman's Bodyguard, a surprisingly likable buddy comedy about [checks IMDb for 35 minutes] a hitman and his bodyguard. Samuel L. Jackson played the hitman; Ryan Reynolds was the bodyguard, and they made a perfect comedy duo yelling at each other for 120 minutes. It was exactly the kind of fun, low-key B-movie that studios used to churn out every other weekend but now seems nearly extinct.
Perhaps because it did seem like such aberration, The Hitman's Bodyguard was also a hit (man), grossing more than $175 million worldwide against a reported budget of just $30 million. At that point a sequel might have been inevitable, but it could have easily gone south if either Reynolds or Jackson (or Salma Hayek, who played Jackson's hilariously foul-mouthed wife) decided not to return. Thankfully Variety reports all three will be on hand for The HItman's Wife's Bodyguard. The plot synopsis is as follows:
Patrick Hughes will take on directing duties again from a script by Tom O'Connor. The sequel follows bodyguard Michael Bryce (Reynolds) enlisted by Jackson and Hayek's characters to join them on a mission along the Amalfi Coast. Production is expected to start in March.
Perhaps the not most organic concept for a follow-up, but with Reynolds, Jackson, and Hayek (and Hughes, who did a solid job directing the first film) the pieces are at least in place for a banter-y good time.
More From Idaho's Talk Station