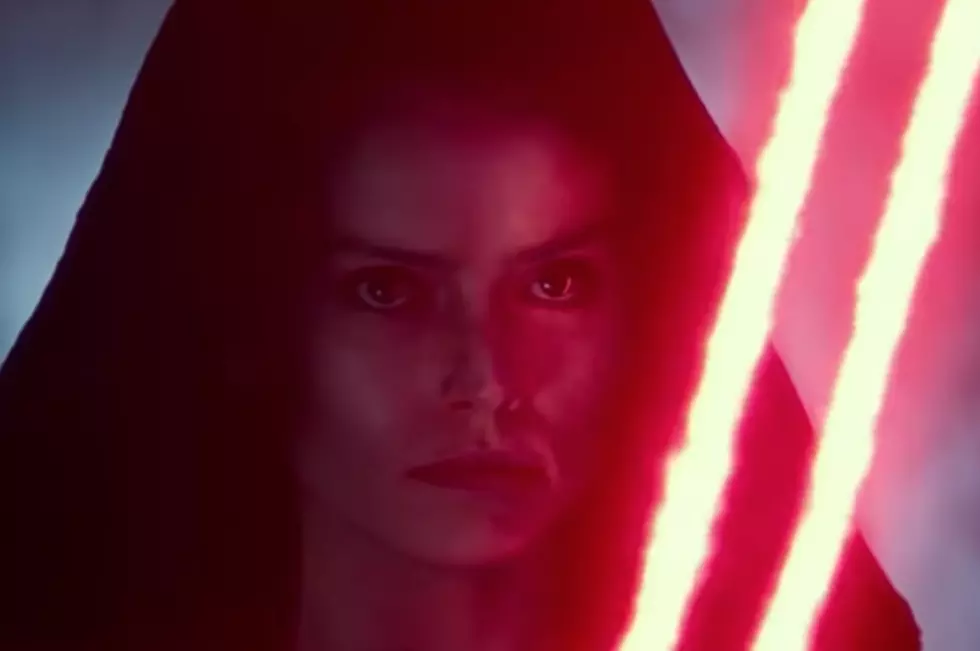 'Star Wars: The Rise of Skywalker' D23 Trailer Teases Rey's Trip to the Dark Side
Lucasfilm
Rey has gone to the Dark Side.
That's certainly the most shocking moment in the new Rise of Skywalker trailer, which just debuted online after premiering at Disney's D23 Expo last weekend. When those shots of Rey in a dark cloak with that two-bladed lightsaber appeared, the audience at D23 let out a collective howl unlike any noise I have ever witnessed in my life. It was like 7,000 people having a simultaneous stroke. I'll never forget that moment.
A lot of the trailer is about the previous movies, and how The Rise of Skywalker will supposedly bring to a close this incredible saga that's been going for over 40 years. But there are some intriguing new shots, like the lines of ominous Star Destroyers, and the battle between Rey and Kylo Ren on top of a ship that's being tossed about by ocean waves.
Take a look at the new trailer now:
As you might expect from a movie directed by J.J. Abrams the official plot synopsis is very brief:
The story of a generation comes to an end. Watch the D23 Special Look for Star Wars: #TheRiseofSkywalker.
Star Wars: The Rise of Skywalker opens in theaters on December 20.
Gallery — Amazing Star Wars Concept Art Through the Years:
More From Idaho's Talk Station