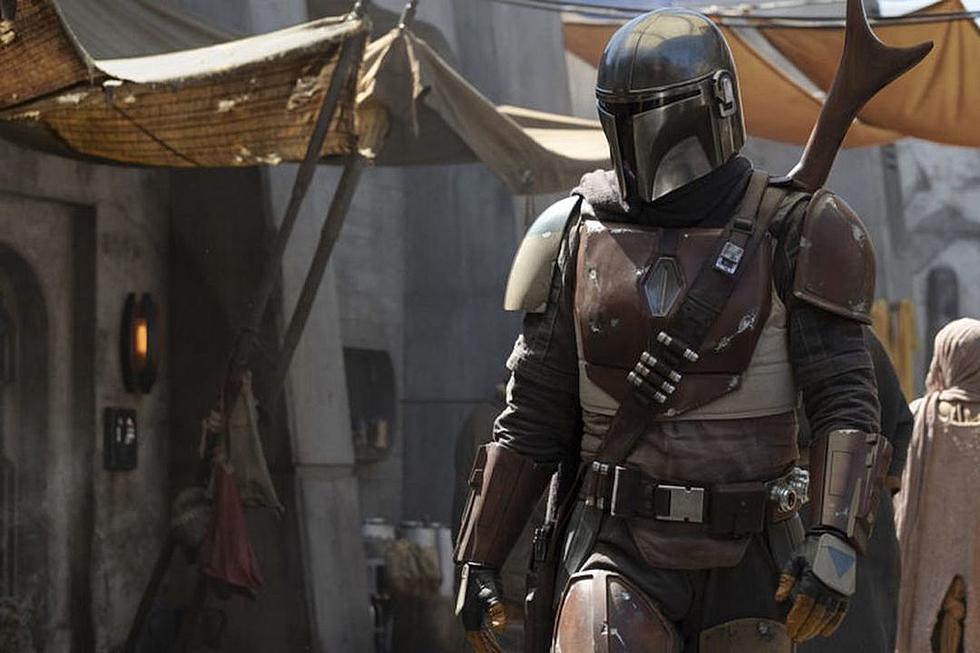 Jon Favreau Reveals the Plot Of His Star Wars TV Series, 'The Mandalorian'
Lucasfilm
What kind of a bounty would you pay for a streaming service that had a brand new Star Wars television series?
Disney is hoping you'll fork over a handsome price, because they're unveiling their new streaming site in 2019 with a few big-ticket items, including an all-new Star Wars show produced by The Jungle Book and Iron Man's Jon Favreau. Tonight on Twitter, Favreau gave us the first inkling of what this show will be. It's called, The Mandalorian, named after the alien race that Boba and Jango Fett belong to.
Interestingly, he makes it clear that this Mandalorian is not Jango or Boba Fett.
After the stories of Jango and Boba Fett, another warrior emerges in the Star Wars universe. The Mandalorian is set after the fall of the Empire and before the emergence of the First Order. We follow the travails of a lone gunfighter in the outer reaches of the galaxy far from the authority of the New Republic....
This project sounds a little like the never-made anthology film about Boba Fett that at one point was being worked on by Josh Trank. Trank and Lucasfilm ultimately parted ways, and nothing ever came of the Fett project. The rumor I heard around that time was that the film would not have been about the Boba Fett from the original Star Wars movies, but instead would have followed another character who finds Fett's armor and assumes his identit and becomes a kind of wandering vigilante, like The Man With No Name or Yojimbo.
UPDATE: Production has officially begun on The Mandalorian. Lucasfilm revealed the first photo and the directors for Favreau's series on Thursday night. Star Wars Rebels' Dave Filoni will direct the first episode, and additional ones will be helmed by Taika Waititi, Rick Famuyiwa (Dope), Bryce Dallas Howard, and Deborah Chow (Jessica Jones).
PREVIOUSLY: Based on what Favreau posted, it looks like that Boba Fett concept morphed into The Mandalorian. A Star Wars Western? Yes, we would definitely give top credits for that. Look for this show on Disney's new streaming service in late 2019.
Gallery - Amazing Star Wars Concept Art:
More From Idaho's Talk Station