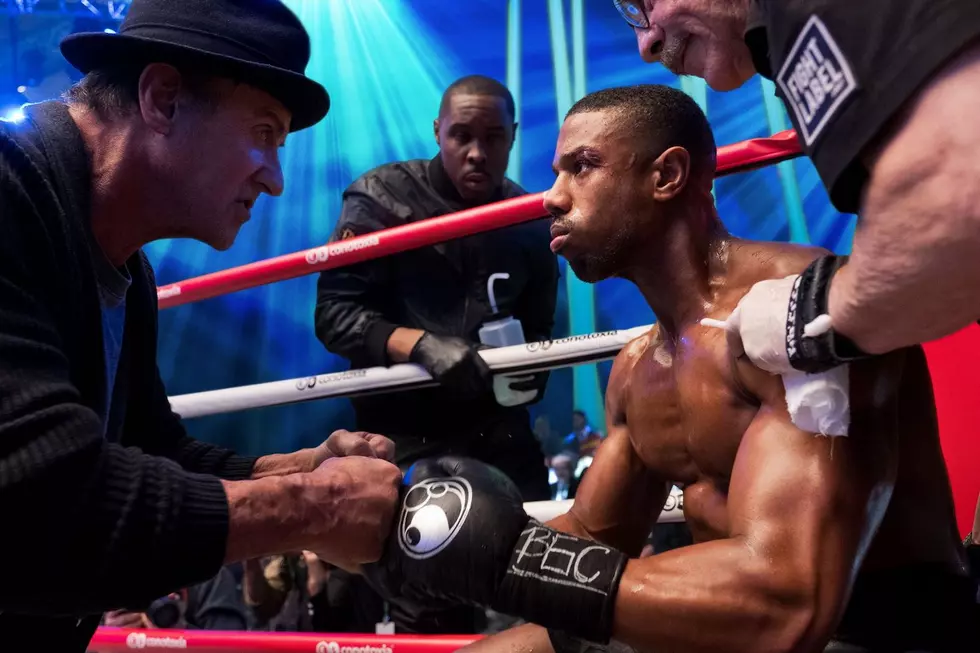 The Final Fight in 'Creed II' Is the Last HBO Boxing Match Jim Lampley Ever Called
MGM
When Creed II opens this week, it will already be out of date. That's because all of the fights in the film are "televised" by HBO Boxing — with commentary from HBO's longtime lead announcer, Jim Lampley. But last month HBO announced it was getting out of the fight game, and ending its coverage of boxing after 45 years of programming.
According to ESPN, HBO has aired well over 1,000 fights, starting with George Foreman versus Joe Frazier in 1973 and concluding with a middleweight title fight at MSG last month. Lampley's worked for the premium cable channel since 1988. Technically, though, Lampley's last announcing gig for HBO Boxing after 20 years of service won't air on cable — at least not for a while.
When I interviewed Creed II director Steven Caple Jr. about his movie a few weeks ago, I brought up the strange, immediate anachronism of HBO Boxing's role in his film. I was curious: What was his reaction when he heard HBO was canceling boxing — with his movie, which has HBO's logo all over it, yet to be released in theaters?
"It was weird," Caple said, noting that Lampley himself was the one who pointed out that the movie's Creed vs. Drago fight is his final call for HBO Boxing.
"We called Jim Lampley back last month for the [additional dialogue recording] session," Caple told me. "He redid all his dialogue because we switched up some of the choreography. He went in and he did his thing. But he said it: 'Hey guys, is it ironic that this is the last HBO fight that I ever announce?'"
Calling the whole situation "crazy," Caple admitted that it is sort of cool that Creed II will always have this unusual bit of trivia attached to it — "unless," he noted, "they bring back HBO Boxing somehow."
Creed II opens in theaters on November 21.
Gallery - The Best Action Movie Posters:
More From Idaho's Talk Station