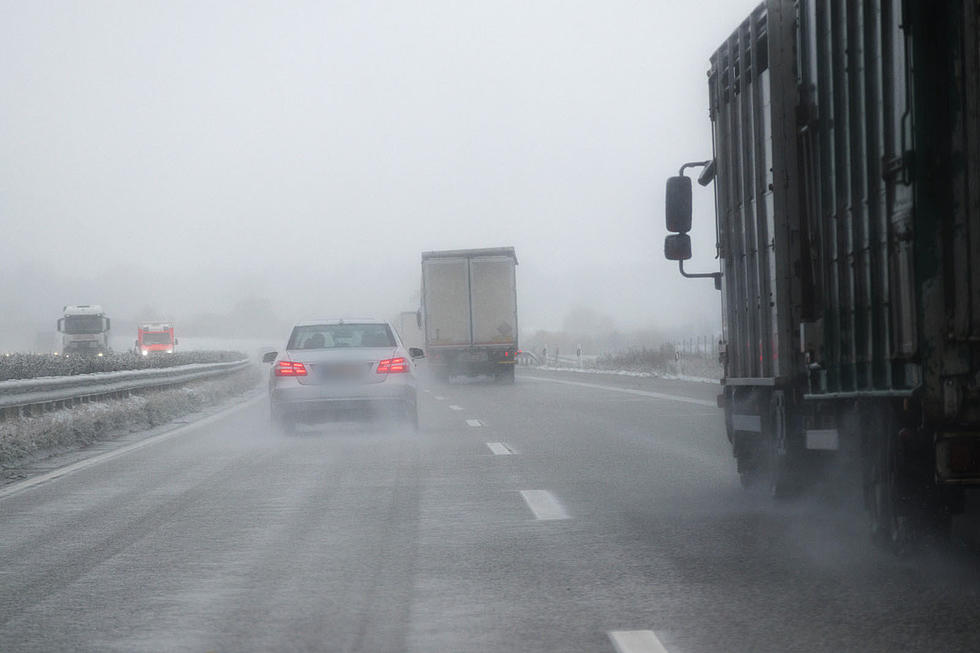 Is Snowing in March a Normal Thing for the Treasure Valley?
Maren Winter
One thing I absolutely love about living in the Boise area is that we get to fully experience all four seasons — and the running joke is — sometimes we get to experience all four of those seasons in the same day. Like most comedy, it's only funny because it's true.
We also have "Fake Spring." The sun comes out, the snow melts away, and just when you think it's Spring... it snows again and we go right back into Winter.
Today, I woke up to 3-inches of snow and a slippery drive to work — my 20-minute commute was suddenly over an hour because the roads were so crazy. And now, as I'm writing this, the sun is out and the snow in the parking lot is melting away. That's Idaho for you, and it is totally normal for this area.
So… how much snow does the Boise area usually get?
On average, Boise gets between 18-21 inches of snow per year. According to National Oceanic and Atmospheric Administration (NOAA), February and March snowfalls in Boise have been increasing drastically.
For instance, in 5 years (2015-2020), the total number of inches of snowfall in Boise during the month of February was 25.6 inches. And just last year (2021), there were 14.2 inches of snowfall in Boise during the month of February.
If you're not from here, you're probably thinking this is absolutely crazy, but I promise you, it's not all at once, and it's totally manageable. We're very lucky on this side of Idaho. I grew up in the Pocatello/Idaho Falls area, and let me just say the Winters there are 100X more extreme.
Keep scrolling for the worst commutes (average commute times) in the Treasure Valley and to see where Idaho is on the list of the worst drivers in the country and more 👇
Boise Commutes Are Getting Worse, Should Workers Be Paid for it?
Idaho One of the Top 10 Worst States to Drive in
Idaho's Horrifying Lead in National Traffic Deaths
How Common is May Snowfall in Boise?
You asked. We found out. The National Weather Service has
123 years of data
to trace the latest snowfall of .1" or more in Boise. May snow is NOT typical for our area, but there have been traces of snow as late as June in 2008, 1954, 1950 and 1914. Here's a look at the history of May snow in Boise.
More From Idaho's Talk Station