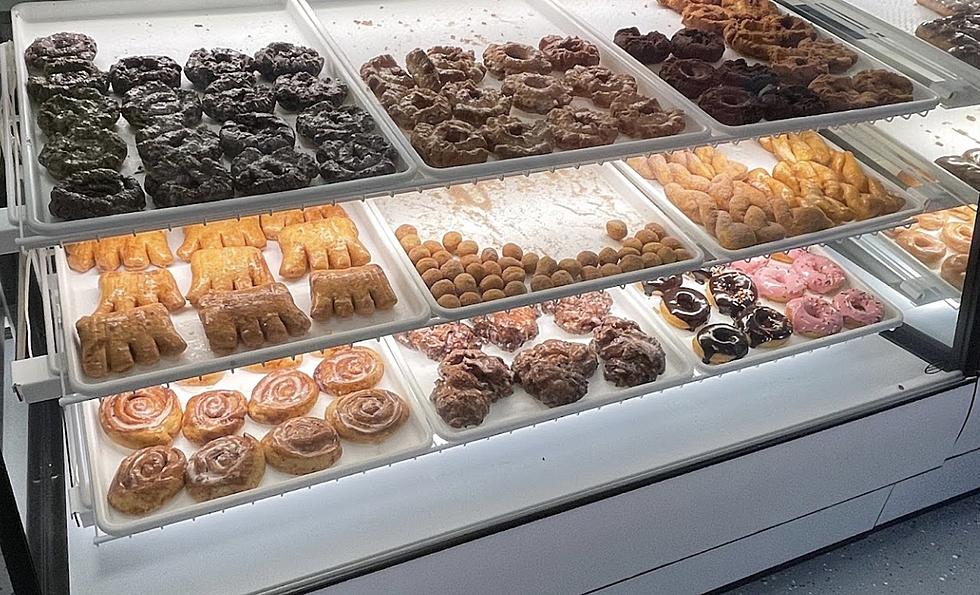 National Donut Day & the Top 5 Donut Shops in the Boise Area
Google Maps | Daniel Potter
June 2nd is for celebrating donuts, and that means helping yourself to some delicious donuts!
We've covered some of the best donut shops in the Boise area before, but we missed some of YOUR favorites! So, to celebrate, we wanted to highlight 5 of your highest-recommended donut shops in the Boise area, and these are local shops that we haven't covered before in any of our previous lists.
The combination of fluffy dough, sweet glazes, and delightful fillings makes donuts irresistible, and there are many unique donut shops all throughout the Treasure Valley that push the limits! Some places turn donuts into breakfast sandwiches, and some let you add your own toppings.
Boise has an exceptional donut scene that attracts both locals and visitors, and with the temperature rising and the days growing longer, now is the perfect time to treat yourself to the experience of exploring donut shops in the area — especially in Boise, Meridian, and Nampa — and especially for National Donut Day!
The variety of shops in our area (really for any kind of food or beverage) is truly incredible — from quaint local bakeries to trendy urban shops, you'll find a diverse range of options to satisfy every craving. Plus, we always encourage supporting local businesses here in Idaho, and you'll be pleased to know that many of Boise's donut shops are local and very dedicated to using locally sourced ingredients etc.
To help you with your donut adventures today, here are the top-rated donut shops in the Treasure Valley according to Boise locals 👇
National Donut Day & the Top 5 Donut Shops in Boise
The Top 5 Donut Shops in the Boise Area According to Boise Locals!
More Great Donut Shops in the Boise Area
Satisfy Your Caffeine Craving With Boise's Best Coffee Shops from A to Z
☕6 Best Coffee Shops In Boise For Remote Workers
When it comes to remote work, finding a coffee shop with the right vibe can be even more important than the coffee it serves. Lucky for you, friend, our team found six great Boise coffee shops that require no compromise!
25 Amazing Foodie Destinations to Try Along Boise's Famous Greenbelt
Someone in a popular Boise foodie Facebook group asked: "Good places to eat along the Greenbelt?" Well, the answer is there are a TON of them!
More From Idaho's Talk Station