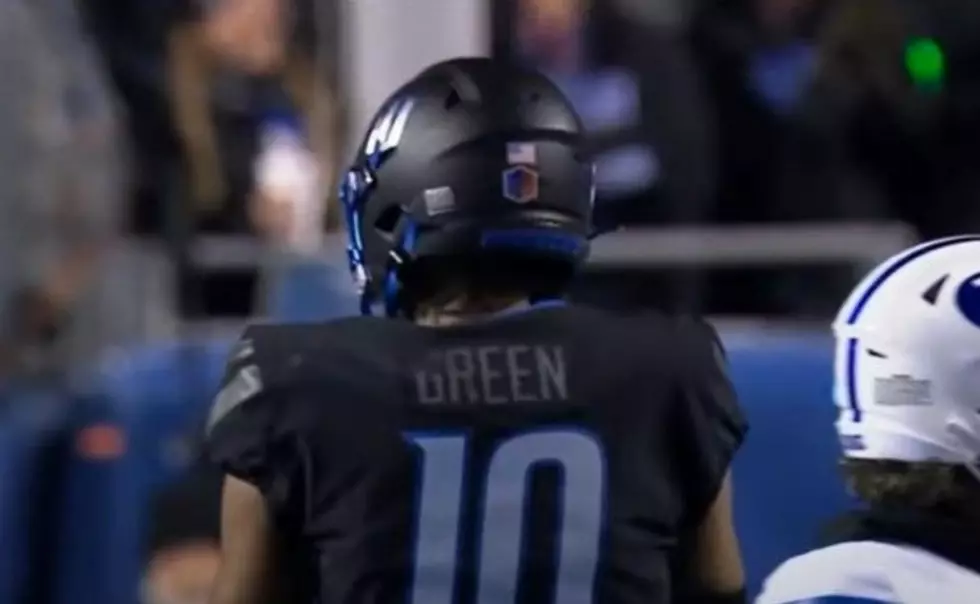 Boise State Football Returns To Network Television In 2023
YOUTUBE / KTVB
We continue to make our way to another college football season. The end of May means that coaches and players have about 6-8 weeks to get their affairs in order before the start of fall practice. Boise State Bronco fans will have much to look forward to when the season begins in September.
The Broncos travel to Seattle to play Pac-12 power the Washington Huskies. The game has drawn national interest from ABC, who will broadcast the game at 1:30 pm Mountain time. The game is slated for a prime slot following the first games of the day.
The game against the Huskies will be a fantastic opportunity to showcase the talents of quarterback Taylen Green who has been compared to the great Texas Quarterback Vince Young. Washington has an excellent defense and was one of the tops in the Pac-12.
The team returns home to take on Group of 5 rival UCF, which will air on FS1. UCF has been a power in the non-power five conferences causing some experts to call them the new Boise State. Football purists will love this game as we see two teams that have beaten traditional college football powers.
The Broncos will be on television for all of their games this season, either on FS1, CBS Sports Network, or the Fox Television Network. They will play two games on Friday night. This year is the first time Boise State will play just two non-Saturday games since 2012. The Broncos have a record of 41-12 in regular-season Friday games (.774).
CHECK OUT BOISE STATE FOOTBALL'S 2023 SCHEDULE
Some new foes and familiar faces await the Broncos.
Boise State Football's Biggest Rivals
A look at some of Boise State Football's biggest rivals over the years.
Incredibly Massive Meridian SCHEELS Revealed
A look at the current state of their super store.
More From Idaho's Talk Station