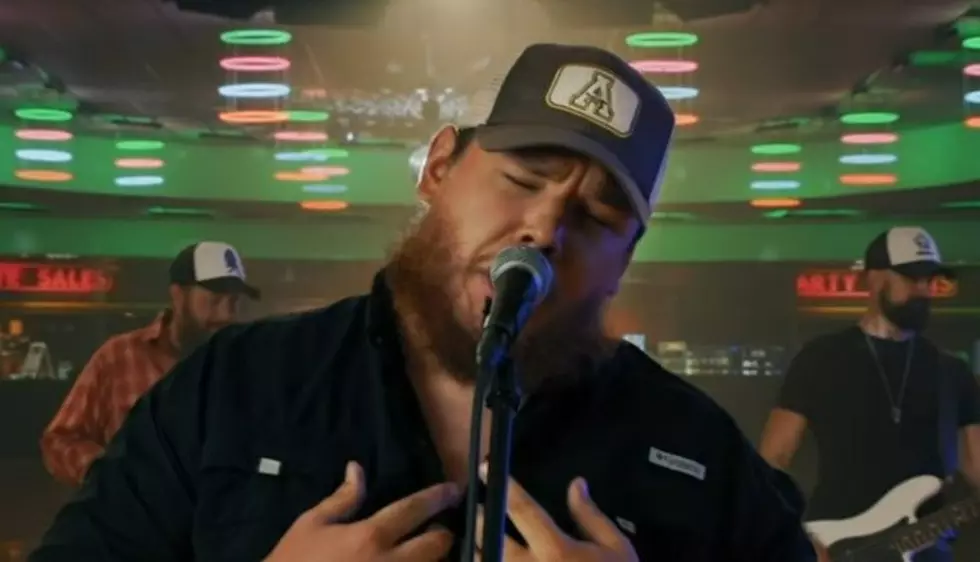 How To Win Free Tickets To Luke Combs This Week
YOUTUBE/ Luke Combs
The entire state of Idaho is bracing for one of the country radio's biggest acts coming to Boise this month. Country superstar Luke Combs will perform at Albertsons Stadium on May 20th. He won't be traveling to Boise alone, as he's bringing Riley Green, Lainey Wilson, Flatland Cavalry, and Brent Comb.
Who wouldn't want to see Luke and his crew live in Boise? How about a chance to win free tickets? Keep scrolling to find out how you can win free tickets on KIDO Talk Radio.
Check out Luke Combs Before Comes to Boise!
Luke Combs through the years
Mr. Combs is known for his talent, humility, and giving back to his fans. He recently rewarded two boys in Maine who stacked wood for hours to attend his show. During the concert, the country star pulled out $140 and called the young men backstage. NewsCenter Maine reported that he gave them some of his merchandise and signed their hats for him.
CNN reported he refunded concertgoers the next day when he believed his performance was not up to his standards. 
Who is Luke Combs?
The upcoming tour is just the latest milestone in an already monumental career for Combs, whose acclaimed new album, Growin' Up, debuted at #1 on Billboard's Top Country Albums chart this past June.
5 Reasons Why You Absolutely Need To Go To A Luke Combs Concert
For starters, the guy's got some serious talent.
Out now via River House Artists/Columbia Nashville (stream/purchase here), Growin' Up was produced by Combs, Chip Matthews and Jonathan Singleton and is his third studio album following 2019's 3x Platinum What You See is What You Get and his 4x Platinum debut, This One's For You.
The record also features his current single, "The Kind of Love We Make," which debuted at #17 on the Billboard Country Airplay chart—the highest chart debut since January 2020—and is currently top 5 and rising. 
Listen to Kevin Miller during the 7am and 8am hours every morning this week on KIDO Talk Radio 580AM and 1075 FM. When you hear the Luke Combs song be the correct caller to win a pair of tickets to this historic event in Boise.
More From Idaho's Talk Station