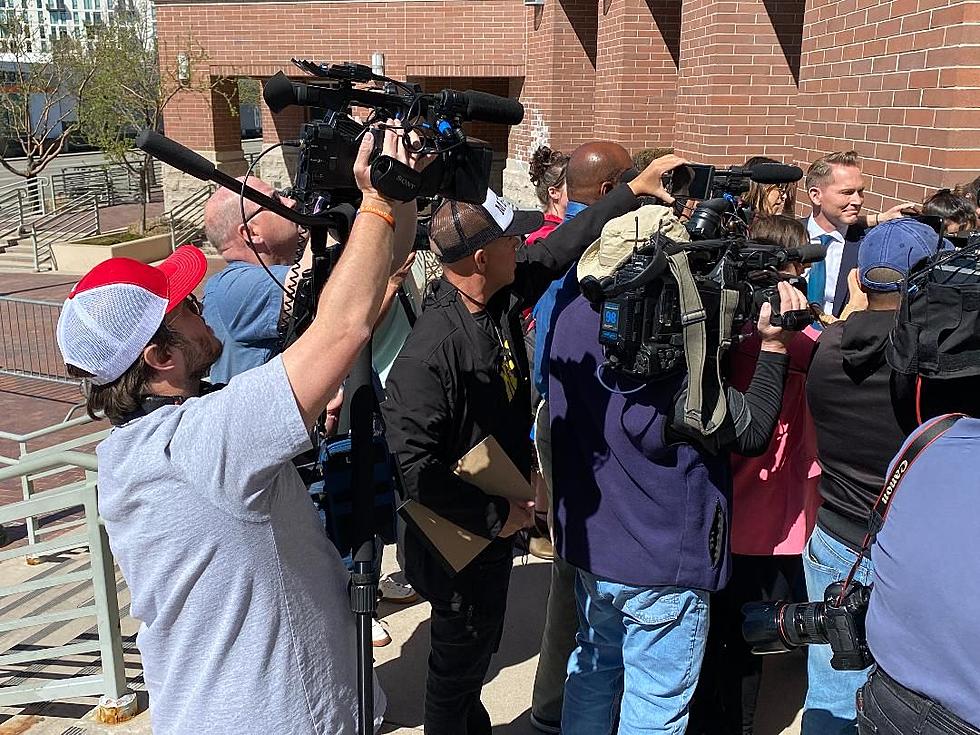 Lori Vallow's Trial Draws Overwhelming Media Attention [photos]
YOUTUBE
Lori Vallow's trial has drawn international interest from media outlets nationwide. The outside of the Ada County Courthouse is now the home of several media outlets covering the Idaho Cult Mom Trial. ( I don't know why they call her that name?)
However, have you ever wondered, and maybe you haven't, what happens before the reporter broadcast or write their story? Do they work for a few minutes or spend hours prepping for their three-minute report?
With those questions in mind, we briefly walked to the media area outside the Ada County Courthouse. We spoke to folks from Phoenix, Salt Lake, and other parts of the country, asking them what they do in between reports.
They told us they're in the courtroom before the trial begins taking notes and updating Twitter feeds due to the national and local appetite for this tragic story.
One ruling that has favored the journalist is that the judge has not allowed any cameras in the court. The attorneys are not allowed to talk about the case, limiting the story's distribution. On the other hand, without having any comments from the parties involved, the reporters themselves will have to tell the story of what happens every day in court.
With those factors in mind, let's take a look at what's happening at the Ada County Courthouse.
Check Out The Media Covering The Lori Vallow Trial
What they're doing when the cameras are off.
Inside Lori Vallow's Murder Trial
A look at the past and what to expect as she fights for her life.
Chad and Lori Daybell through the years
A look at the deaths of JJ and Tylee and the people accused of killing them.
More From Idaho's Talk Station