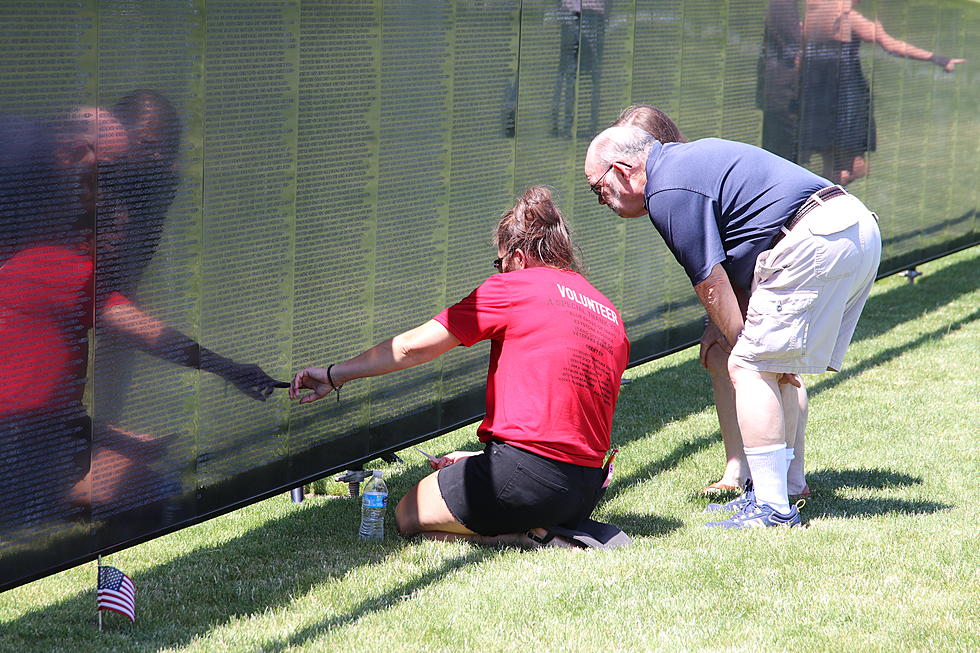 Meridian Hosts Inspiring Memorial 'Wall That Heals' [photos]
KEVIN MILLER
Just in time for all of us to appreciate the sacrifices of Americans who took arms to protect the country from all enemies, foreign and domestic, a moving tribute to those who died in the Vietnam War is in Meridian.
Most Americans were not alive during the Vietnam War that split the nation during the ever-turbulent 1960s and the early 1970s. It took the military years to overcome the after effects of leaving Saigon and ending the war in Vietnam.
What Is 'The Wall That Heals?'
The Vietnam Veterans Wall, or the 'Wall' in Washington DC, is one of the most heartbreaking memorials in the nation's capital. The Wall features all the names of those who died fighting the communist Viet Cong during the Vietnam War. It is not unusual to see Americans who fought in that war and their family members searching the vast Wall for the name of a friend or family member. The Wall reminds us that those who died for freedom are not forgotten.
The Memorial in D.C. attracts over five million visitors annually. It is the most popular Memorial in D.C. Its location is across from the Korean War Memorial and near the Lincoln Memorial within the national mall. Most of us can't drive the over thirty-five hours going the 2,375 from Boise to Washington, DC.  
However, Meridian is within everyone's driving range. The Wall That Heals will be Scentsy's Headquarters until July 2nd. From their website:
On Veterans Day 1996, the Vietnam Veterans Memorial Fund (VVMF) unveiled a replica of the Vietnam Veterans Memorial in Washington, D.C., designed to travel to communities throughout the United States. Since its dedication, The Wall That Heals has been displayed at nearly 700 communities throughout the nation, spreading the Memorial's healing legacy to millions.
Bringing The Wall home to communities throughout our country allows the souls enshrined on the Memorial to exist once more among family and friends in the peace and comfort of familiar surroundings. The traveling exhibit provides thousands of veterans who have been unable to cope with the prospect of facing The Wall to find the strength and courage to do so within their own communities, thus allowing the healing process to begin.
The Wall That Heals Moving Photos
Remembering The Fallen From The Vietnam War
Check Out Idaho National Guard Troops Leaving Our State
Thank Them For Their Service!
Check Out More Heartwarming Photos From The Idaho Army National Guard Deployment
Families Say Goodbye to their Soldiers.
More From Idaho's Talk Station