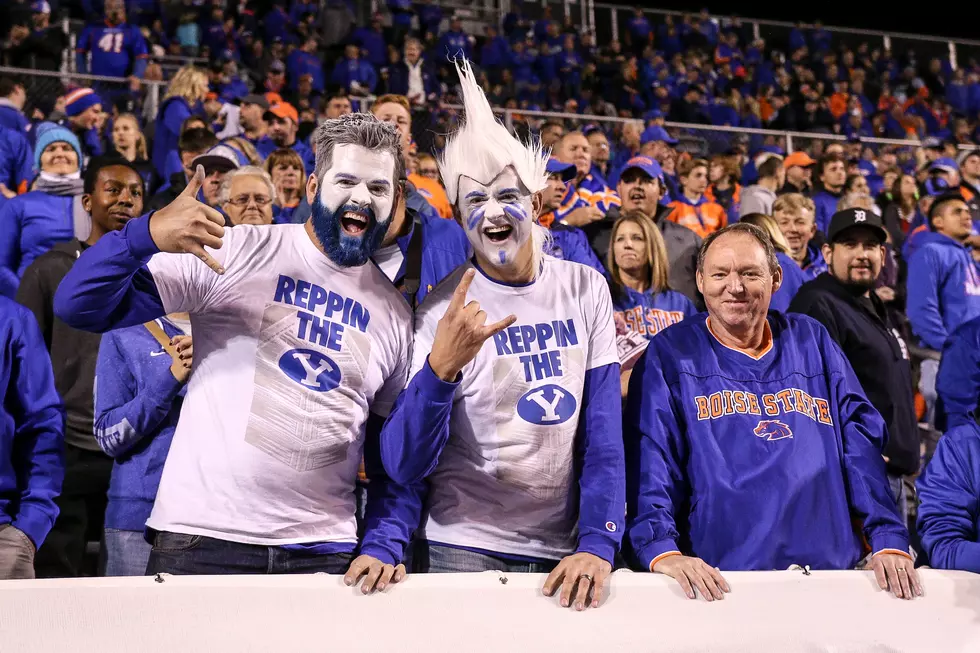 Mountain West vs. The Rest
Credit: Loren Orr, Getty Images
The beginning of each college football season is always fun mostly because there are so many non conference matchups and it's always great to see how the Mountain West does against the rest.
So much of the post season bowl placement will come down to the early season inter conference games.
This week five Mountain West teams will face interesting challenges.
The biggest challenge will be faced by Utah State as the Aggies roll into Madison, Wisconsin and a date with the Badgers. Wisconsin is favored by 27.
Colorado State plays Colorado of the Pac 12. The Rams have already crushed a Pac 12 team in Oregon State and two in a row would bode well for the MWC. Colorado is favored by 5.
Nevada travels to Big 10 country to play Northwestern and the Pack is a 24 point underdog. Also playing in Big 10 land is Wyoming as the face the Iowa Hawkeyes. Iowa is favored by a dozen points in that game but I'm not sure Iowa is ready for Cowboy QB Josh Allen. Look for an upset.
Last but certainly not least, Boise State will host Troy at 1:45 p.m. Saturday favored by 11. Many I've talked too believe the margin should be much closer. Troy is the Sun Belt favorite, took Clemson to the wire last year, won 10 games and returns everyone of offense.
Hopefully Boise State will fill the stadium for this rare afternoon game, they'll need the 12th man against a very dangerous team from Alabama.
for what it's worth I'm picking Wyoming over Iowa, Colorado State to beat Colorado and Boise State to outlast Troy. Nevada and Utah State will start the season 0-1.
More From Idaho's Talk Station