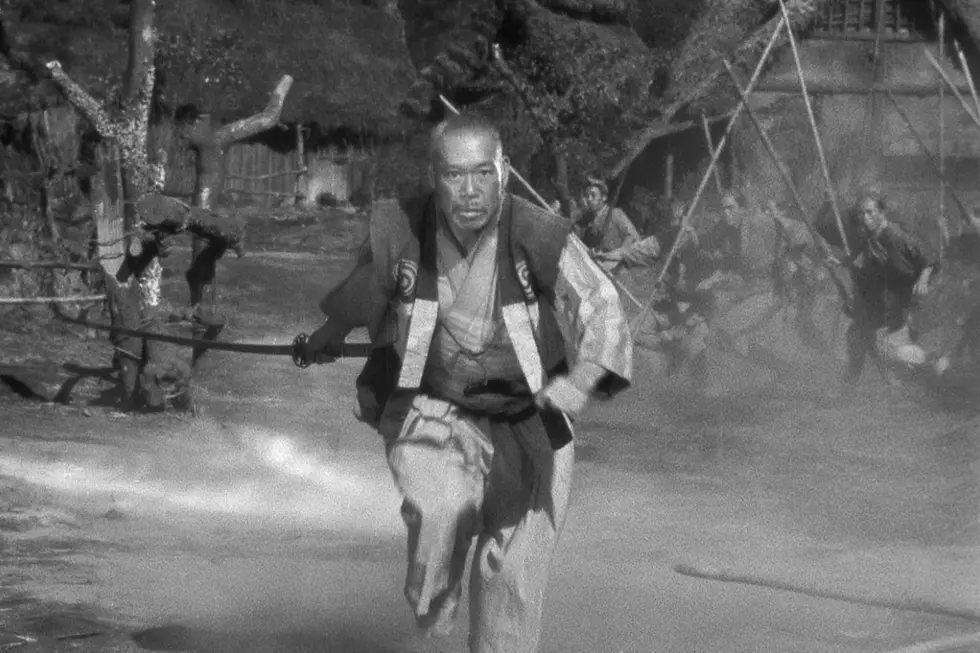 'Seven Samurai' Named Greatest Foreign-Language Film Ever By New Critics Poll
Criterion
209 critics from 43 countries voted. And when their picks were tabulated there was one winner: Seven Samurai from Japanese filmmaker Akira Kurosawa, which was chosen as the greatest "foreign-language film" in history.
BBC.com, which organized the poll, has the full list of 100 movies. But here is their top 10.
Seven Samurai (Akira Kurosawa, 1954)
Bicycle Thieves (Vittorio de Sica, 1948)
Tokyo Story (Yasujiro Ozu, 1953)
Rashomon (Akira Kurosawa, 1950)
The Rules of the Game (Jean Renoir, 1939)
Persona (Ingmar Bergman, 1966)
8 1/2 (Federico Fellini, 1963)
The 400 Blows (Francois Truffaut, 1959)
In the Mood for Love (Wong Kar-wai, 2000)
La Dolce Vita (Federico Fellini, 1960)
Note that Kurosawa shows up twice on the list — as does Italian master Federico Fellini, for both 8 1/2 and La Dolce Vita. The oldest film on the list is 1939's The Rules of the Game from French director Jean Renoir, long widely regarded by scholars and critics as one of the greatest films in any language. And the most recent movie to make the top 10 is 18 years old; that's Wong Kar-wai's atmospheric romance In the Moon for Love.
Notable directors who didn't make the top ten include Jean-Luc Godard (Breathless ranked #11), Fritz Lang (M came in 13th), and Werner Herzog (Aguirre, the Wrath of God was 17th). My advice if you're looking at this list and haven't seen a lot of the movies on it: Don't sweat the ranking too much and just watch them. You can't really go wrong with anything on the list. And many of the titles are available on FilmStruck — at least until the end of the month. So get watching — go to BBC.com for the full poll results.
More From Idaho's Talk Station