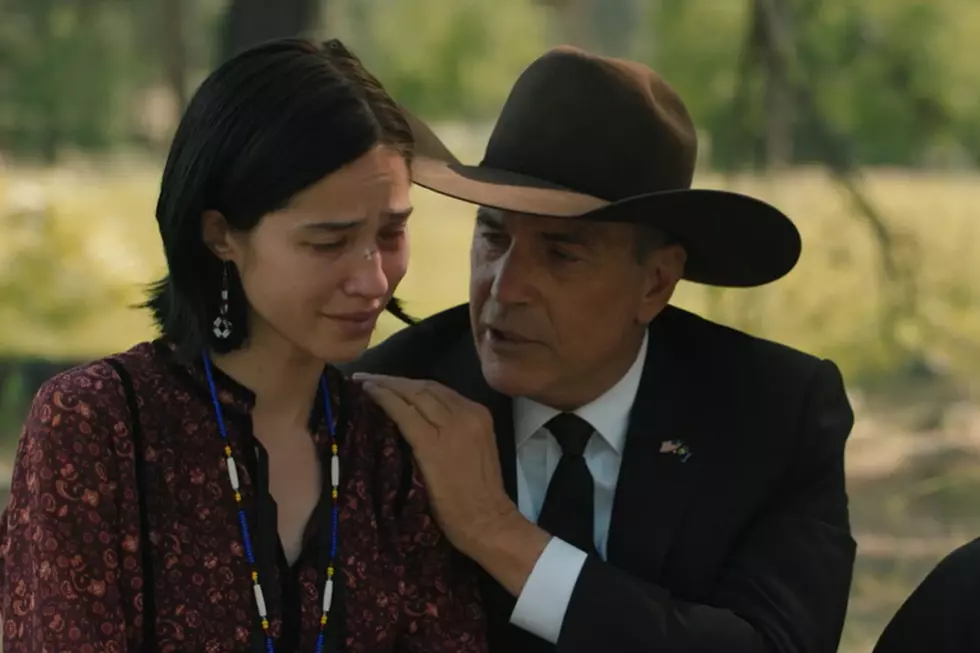 Idaho Braces For End Of Yellowstone After New Report Costner Out
Paramount Network
In the end, all great dynasties, real and imagined, end. Sports teams provide the most prominent examples, such as the Lakers, Patriots, and Cowboys. Strangely, historians have discovered that some of America's most famous dynasties concluded because folks couldn't get along. An example of personalities colliding would be the end of the Dallas Cowboys Super Bowl runs because owner Jerry Jones could not get along with the head coach he hired Jerry Jones.
Yellowstone Characters if They Were Towns in Idaho
Idaho's most popular television show is the western Yellowstone starring Kevin Costner. Not only is it the number one show in the Gem State, but it is also the number one show in the country. Television fans have expected the show to last for many years, considering it is only part way through its fifth season. However, a new report says that the days of Yellowstone and the Duttons on television will end soon.
28 Breathtaking Pictures from TV's Yellowstone Ranch
This popular show is filmed within driving distance from the Treasure Valley, and now fans can see what it's like to live like a Dutton by staying at the Yellowstone. Some lucky fans from around the country have been able to stay there recently, and their pictures are amazing. Special thanks to
Dr. Peter Kozlowski
,
Hannah Boon
, and
Chief Joseph Ranch
for allowing me to use these photos.
Deadline Hollywood first reported that Yellowstone could end because Kevin Costner and producer/writer/creator/ Taylor Sheridan can't agree on the actor's commitment to the show. Mr. Costner committed to being available for sixty-five days to shoot this season and said he's only available to film for one more week. Reports say he filmed fifty days for the first part of season five. Mr. Sheridan believes the series will end because of poor morale and would instead work on another version of Yellowstone. 
Avoid Yellowstone's 'Zone of Death' in Idaho
If you plan a trip to Yellowstone be extra aware and careful near Island Park, Idaho. This is a 50 square mile stretch of Yellowstone National Park that is within the Idaho boarder. That may not seem like a big deal but it means some big things in our legal system.
If season five is the last one for Costner and the Duttons, Mr.Sheridan is already looking to recruit a significant star to elevate the franchise. The writer is no stranger to bringing in A talent to his projects. He successfully brought Tim McGraw, Faith Hill, Harrison Ford, and Hellen Mirren for Yellowstone prequels. He has another hit on his hands with Tulsa King starring Sylvester Stallone. So who could be the next Dutton?
Behind The Scenes Peek at Yellowstone Prequel Filming in Butte
Production on the new Yellowstone prequel, "1923" is officially underway in Butte, MT. Here's what we found on a huge outdoor set.
"We have no news to report. Kevin Costner is a big part of Yellowstone and we hope that's the case for a long time to come," a Paramount Network spokesperson said in a statement to ET. "Thanks to the brilliant mind of Taylor Sheridan, we are always working on franchise expansions of this incredible world he has built. Matthew McConaughey is a phenomenal talent with whom we'd love to partner."
We'll continue to update you on this story as it develops. We hope Mr. Dutton is around for several more season of Yellowstone.
Yellowstone fashion how to look the part and where to buy it
We've found the clothes to help you look like the Dutton's
More From Idaho's Talk Station