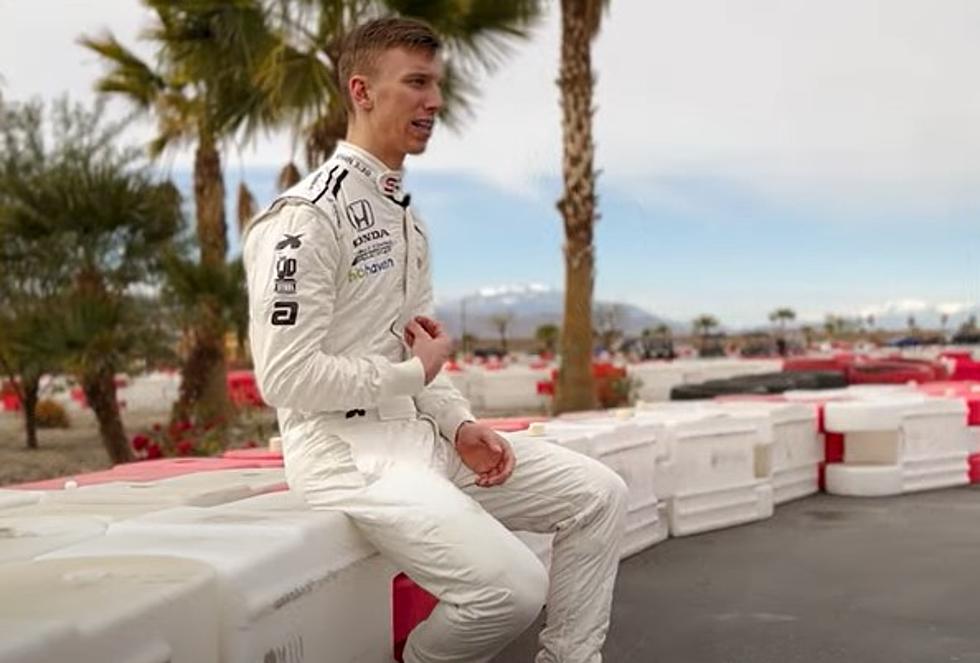 Sting Ray Rob: Idaho's Rising Star of IndyCar Racing
YouTube Stingray Robb
Some folks live their entire lives without ever getting close to living their dream. Others of us have given up on childhood dreams long ago as we entered the workforce. Books are written by people who live their entire lives without knowing what they want to accomplish.
Fortunately for Payette native Stingray Robb finding a direction or a purpose in life wasn't difficult for the newest Indy Car driver to discover while growing up in Idaho. The young man wanted to race cars for a living, and thanks to his dedication and incredible support of friends and family, he's living his dream racing in the IndyCar Series, which began last weekend.
While other kids were attending high school, Stingray Robb pursued a career in race cars since he was five. He received a gocart at age five, and it was magical. " When I received that gocart, it was pretty much game over. A lot of kids go through stages of wanting to be a fireman, a police officer, an NBA player, or something like that; I wanted to be a race car driver."
His commitment to racing never waivered, and now at twenty-one, he is entering his first year of racing IndyCar.
How Did He Do It?
Stingray Robb credits his hard work and supportive family with his elevation to Indy Car Racing. It's been the people around me that made it possible. My parents were big supporters coming up through my cart racing. My dad and grandpa were my mechanics. That led to many lost tires and blown engines or whatever else, but it was part of the fun.
How committed is his family to his racing career? Stingray told us his dad has only missed one race because he was hospitalized. Despite being hospitalized, his father called every thirty minutes to check on the race.
To become a world-class racer, one must travel the world. The young Stingray began racing globally in Italy at nine years old. In 2016 he balanced going to school in Payette with driving in Italy, NASCAR, and other motorsports.
You can hear the entire interview with Stingray Robb below. We can't wait to report on his continued success.
The Rise Of Stingray Robb
Check Out Idaho's Indy Car Phenom
The Fast 5 - Five of the Fastest Cars In the World
As of 2020 these cars were considered some of the fastest production cars in the world.
Top 20 New Cars Under $30,000
More From Idaho's Talk Station