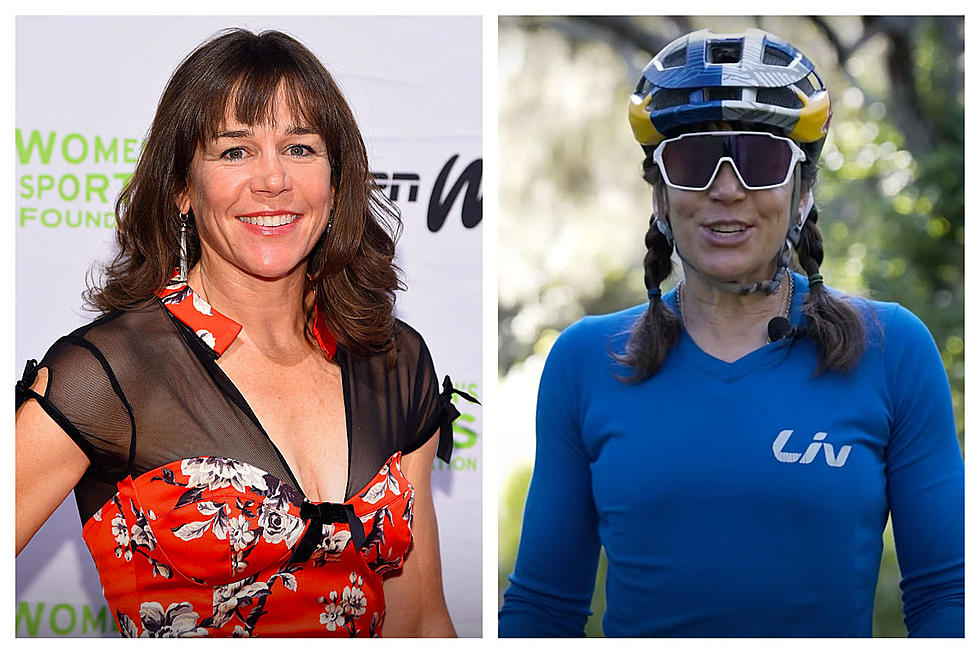 World-Class Athlete & Emmy Winner Reveals Fun Event in Sun Valley
Getty Images | @RebeccaRusch on YouTube
Sun Valley, ID – Get ready, Boise! Rebecca Rusch, an Emmy winner and world-class athlete, is gearing up to bring her annual cycling extravaganza to Sun Valley, from August 31 to September 3, 2023.
Known as Rebecca's Private Idaho (RPI), this event, now in its 11th year, is set to deliver four days of thrilling racing and scenic riding over nearly 200 miles of gravel roads in Idaho. Before we cover more details about the event, let's learn more about Rebecca.
Rebecca Rusch is a seven-time world champion, acclaimed professional athlete. She's earned herself an Emmy and numerous world titles, and her award-winning film, "Blood Road," showcases her historic feat of becoming the first person to bike the entire 1,800-kilometer Ho Chi Minh Trail.
In 2013, she founded Rebecca's Private Idaho, an event that has become a Labor Day weekend tradition in her hometown of Ketchum, Idaho.
The event isn't just about racing, it's about racing with purpose.
Any skill level is welcome, and there are one day races all the way up to the four-day Queen's Stage Race. RPI has earned its reputation as a top gravel event in the USA, being rated as a Top Five Gravel Event by the Global Cycling Network and listed as one of the 25 Best Bike Rides in the World by Outside Magazine. All participants contribute to the Be Good™ Foundation, founded by Rebecca Rusch.
Registration and event details can be found at Rebecca's Private Idaho.
Sun Valley is a Great Weekend Getaway
It's just a few hours away from Boise, and there's world-class hiking, mountain biking, and outdoor festivals. It's a charming and relaxing resort town that boasts excellent dining and shopping, making it a perfect escape from the city's hustle and bustle.
Racing or relaxing, this will be a fun time in Sun Valley.
10 Ketchum Restaurants You Must Visit During Your Next Trip
Conde Nast Traveler included the Wood River Valley's Ketchum on their list of "7 Small Towns in the U.S. That Are Secret Food Destinations." According to Trip Advisor, these are the 10 highest-rated restaurants that you can't miss while you're there!
The Stunning Sun Valley Starbucks
Incredible $9 Million Private Mountain Home in Ketchum
What To Do In Sun Valley
From skiing, snowboarding, and mountain biking! Check out all you can do in Sun Valley
Top Restaurants In Sun Valley
When visiting Sun Valley, you have to eat right?! Check out these Top Restaurants in Sun Valley on TripAdvisor.
More From Idaho's Talk Station