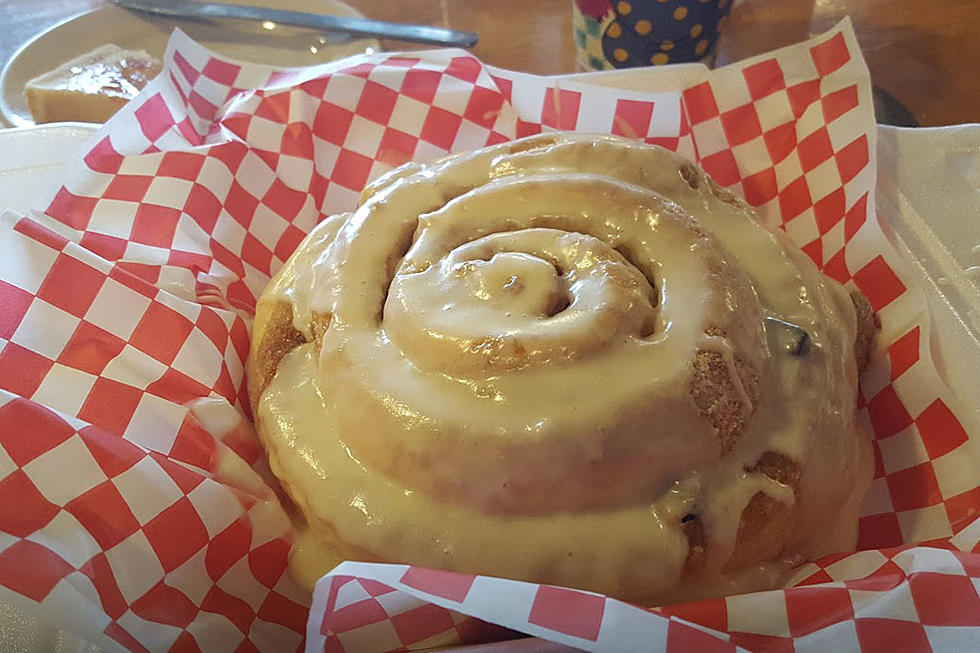 Rated the #1 Best Diner for Amazing Cinnamon Rolls in Idaho
Judy Beebe | Google Maps
On this crisp and foggy day in Boise, with the temperature hovering at a comfortable 50 degrees, there's no better time to embrace the warmth and comfort of a delicious cinnamon roll. And to make things even better, today is actually National Cinnamon Roll Day. But if you're reading this on a later day, still the information is the same. Plus, is there ever a bad time for cinnamon rolls?
And, we're pretty lucky living here, because we have some of the best restaurants in the country. In fact, there's a diner in Idaho that has recently made LoveFood's list of the best diners in each state. What diner do you think it is?
If you want some delicious cinnamon rolls...
This year and last year, LoveFood recognized The Rusty Lantern Diner as one of the best diners in each state, and it's no wonder why. This rustic gem is a barn-like building surrounded by vintage tractors and charming birdhouses, and they have the most delicious food!
They're notorious for their enormous cinnamon rolls, at least according to the many Google reviews and social media posts from customers who have shared photos of the cinnamon rolls. It's practically a sin to leave The Rusty Lantern without indulging in one of these delicious treats...
The big question is, though, is it worth the drive to Ucon, Idaho? Even with the answer being a resounding yes, we understand that there are amazing cinnamon rolls and diners in our neck of the woods, too.
Either way, today is a great day to help yourselves to some delicious cinnamon rolls!
Restaurants Guy Fieri Has Visited In Idaho With Diners, Drive-Ins, And Dives
Guy Fieri is no stranger to Idaho. The California native has made several stops in the Gem State. Let's check out where he's been.
Gallery Credit: Cort Freeman
7 Treasure Valley Hole In the Wall Restaurants with Exceptional Food
Check Out Meridian's Favorite Chicken Restaurant
Amazing Southern food rocks the West!
Gallery Credit: Kevin Miller
Here's How To Take The Most Delicious Northwest 'Diners, Drive-Ins And Dives' Trip
1,443 miles. 10 incredible restaurants that have been featured by Guy Fieri on Diners, Drive-Ins and Dives. The adventure starts in Boise, Idaho!
Gallery Credit: Michelle Heart
More From Idaho's Talk Station