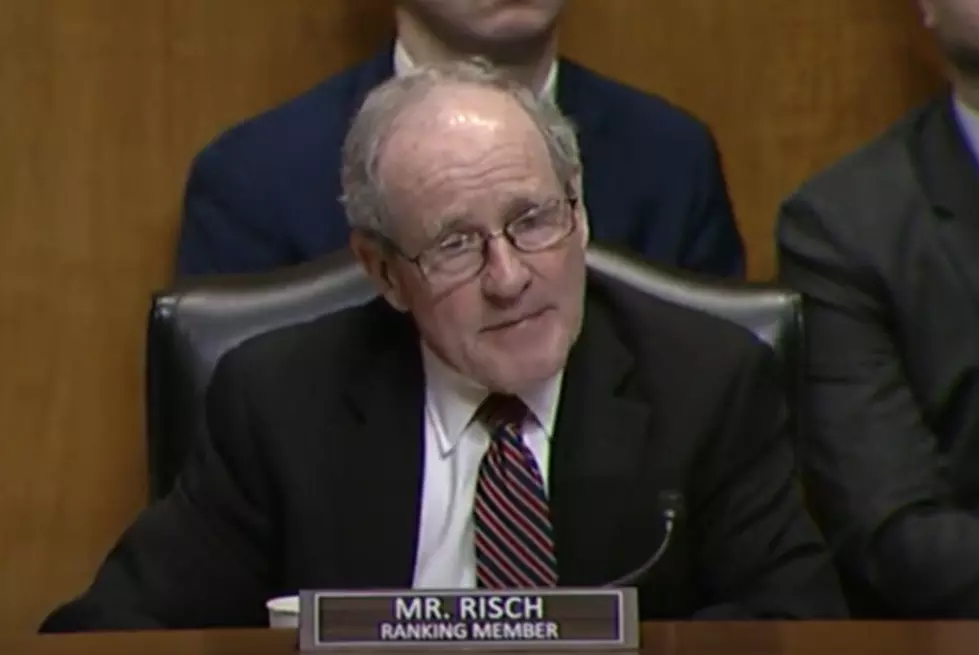 Idaho Senators Seek to Stop Biden's: "Vendetta Against Gun Rights"
YouTube / Senator Risch
Idaho's two United States Senators are uniting against another gun grab by President Biden's Administration. Senator Jim Risch and Senator Mike Crapo, along with Kansas Senator Roger Marshall, sponsored the Stop Harassing Owners of Rifles Today (SHORT) Act, which will remove the taxation, registration, and regulatory requirements in the National Firearms Act (NFA).
The senators say this bill is necessary for response to Biden's Bureau of Alcohol, Firearms, Tobacco, and Explosives decision on pistol brace attachments. At the same time, it may not seem like a big deal, but the new requirement is that owners register or remove the brace in 6 months or 120 days.
Idaho Senator Jim Risch held nothing back in describing the threat to the Second Amendment.
"This Administration's vendetta against lawful gun ownership is a gross violation of Constitutional rights. A federal gun registry has no place in America, yet this Administration is forcing millions of law-abiding Americans to either register these commonly owned firearms or become felons," said Risch. 
Senator Mike Crapo expressed reasoning for the SHORT ACT.
"As the Biden Administration continues to seek creative methods of advancing their anti-gun agenda, Congress must be resolute and oppose all efforts to undermine Second Amendment rights," said Crapo. "Burdening law-abiding Americans with additional firearm restrictions is not the answer to safeguarding the public."
The issue of gun rights has been one of the focal points of the Biden Administration and their Congressional Democratic allies. Republicans in Congress have moved to limit any attempt to bring back the assault weapons ban passed in the 1990s but it has since expired. We will update you on this story as it develops.
Find out where Idaho ranks below.
States with the most registered hunters
Stacker
analyzed data from the U.S. Fish and Wildlife Service to determine which states have the most registered hunters. Read on to see how your state ranks on Stacker's list.
How Many in America: From Guns to Ghost Towns
Can you take a guess as to how many public schools are in the U.S.? Do you have any clue as to how many billionaires might be residing there? Read on to find out—and learn a thing or two about each of these selection's cultural significance and legacy along the way.
LOOK: What major laws were passed the year you were born?
Data for this list was acquired from trusted online sources and news outlets. Read on to discover what major law was passed the year you were born and learn its name, the vote count (where relevant), and its impact and significance.
More From Idaho's Talk Station