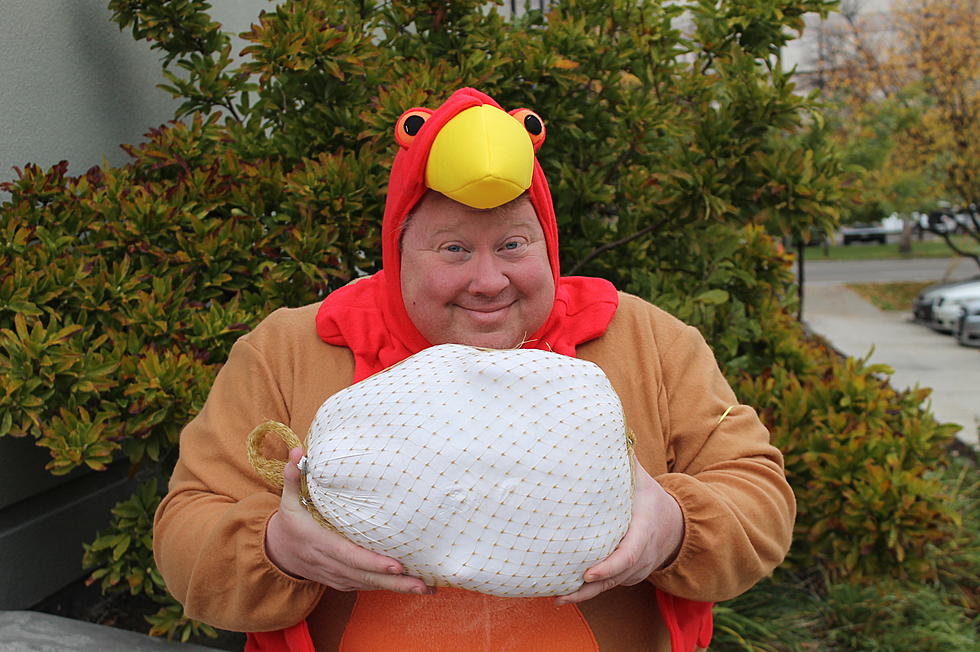 KEVIN MILLER / KIDO TALK RADIO
It's time once again to make a difference in the lives of Treasure Valley Families.  KIDO Talk Radio in partnership with the Boise Rescue Mission, Camping World, Team Mazda Subaru and Treasure Valley Wal Marts in collecting food, non perishable food items, cloths, and cash donations for homeless men, women, children and veterans.
You can buy turkey vouchers right now at any Treasure Valley Wal Mart.  Those vouchers will be turned into to meal gift cards that will feed families in our area.
Join Kevin Miller as he begins his Treasure Valley Turkey Tour of area Wal Marts.  Kevin will be at the following locations from 3pm-7pm.
November 6th  Wal Mart  4051 East Fairview Ave.  Meridian  
November 8th  Wal Mart 5001 N. Ten Mile Meridian   
November 11th Wal Mart 8300  W Overland Rd Boise  
November 13th Wal Mart 795 W Overland Rd Meridian 
November 15th Wal Mart 5001 N. Ten Mile Meridian  
Kevin will then be living at the Nampa Wal Mart on Garrity and Franklin for Miller's Mission.  Where it's always better to give a turkey, than to be a turkey.  Donations will be accepted from 6am to 7pm onsite.   Vouchers being available during all store hours.
Miller's Mission takes place twice a year at the Nampa Wal Mart.  In the Spring, the community donates pennies to fund Summer Programs and in the Fall it's turkeys to feed families.  You can learn more about the Boise Rescue Mission by clicking here.  Please check out the video below for more details on Miller's Mission.
More From Idaho's Talk Station