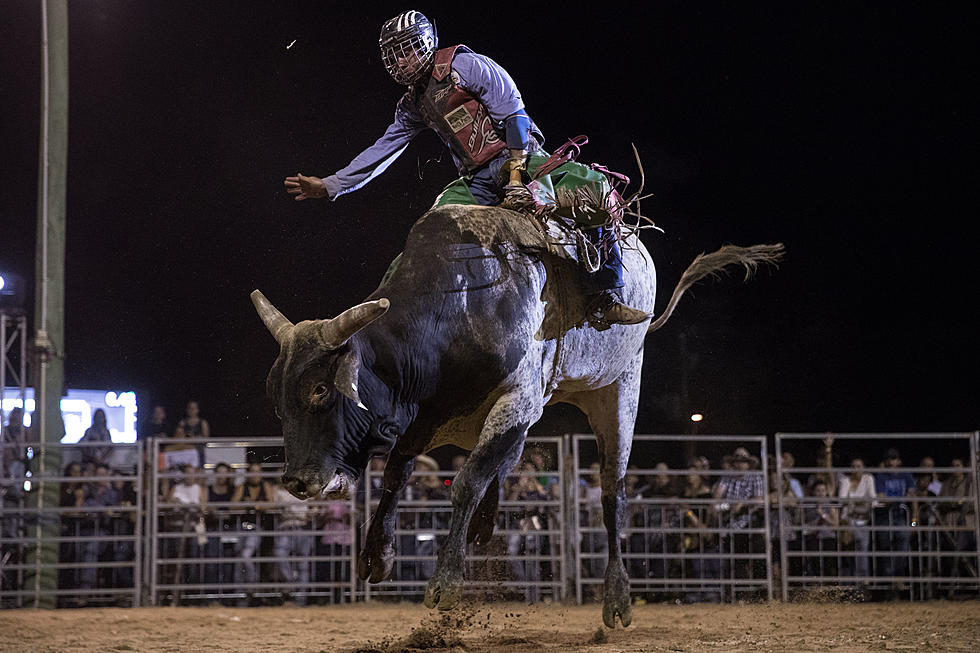 PBR's Unleash the Beast is Heading BACK to Ford Idaho Center
Getty Images
Professional Bull Riding is heading back to the Treasure Valley and we cant wait. Last April, the winner of the night was Kaique Pacheco riding The Right Stuff Bull. We could all see right away that this was an epic ride. One that literally gives you a rush just from watching. When the 8 seconds was up flames flew from the center stage and the crowed erupted. All before his points were announced everyone knew we had just seen something special. My 7 year old was clearly moved by it and sincerely proclaimed, "That was so amazing I felt it in my heart!" - Us too buddy, us too.
The upcoming event is Unleash the Beast 2022 Nampa Invitational which PBR and Ford Idaho Center describes, "Every event begins with pyrotechnics, explosions, and flames. Then the excitement really begins when the Top 35 bull riders in the world compete against the fiercest bucking bulls on the planet, providing two hours of thrills, with guaranteed heart pounding adrenaline and the edge-of-your-seat excitement."
The PBR ZipRecruiter Invitational presented by Copper Tires at Ford Idaho Center Arena will be over two days on April 22nd and 23rd. Tickets that are pre-purchased range from $15 to $105 for regular seating. If you are really into it you can splurge for the 'Elite Experience Add On' - $75 upgrade or for the following: VIP1 $350 Premier Elite Seat, VIP2 $300 VIP Elite Seat, VIP3 $225 Elite Experience Seat.
Check out some of these crazy PBR rides that Nampa has enjoyed over the years!

Ford Idaho Center Horse Park Gears Up for 20th Season Celebration Event
Photos of the Ford Idaho Center
Monster Jam 2022 Returns to the Ford Idaho Center [BTS Photos]
More From Idaho's Talk Station