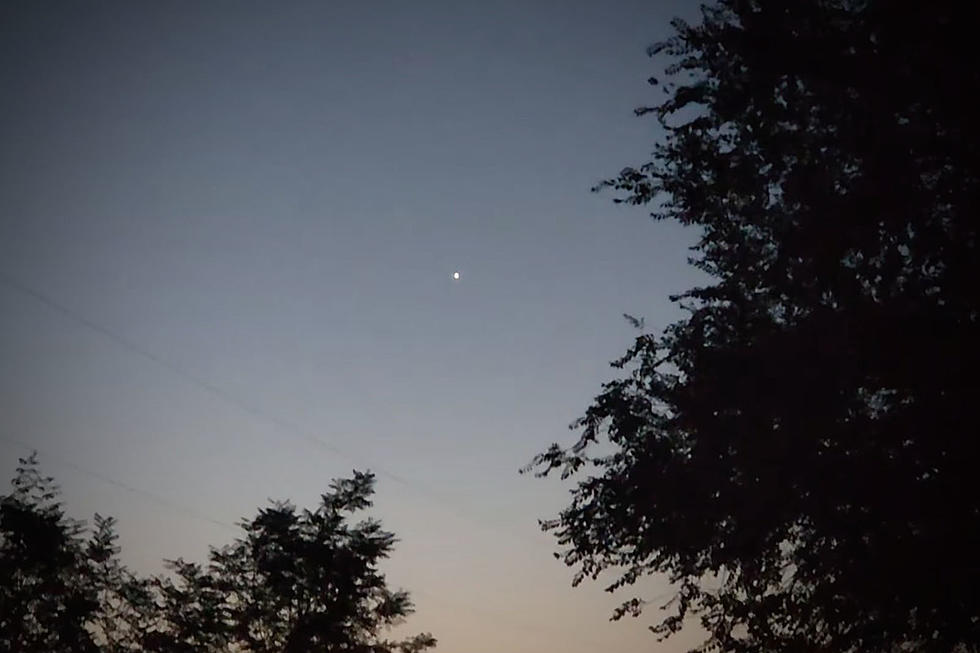 Be Honest: Did You Already Know About Boise's "Dot in the Sky?"
Scorp Eagle | Idaho Weather Watchers on Facebook
An intriguing phenomenon in the Idaho sky has recently caught the attention of some Boise residents. Pictures and videos have been posted to Idaho Weather Watchers on Facebook, all centered around one question: What is that mysterious dot in the sky?
The answer might not surprise seasoned Idahoans, but for newcomers to our state, especially if you're not a meteorologist or astronomer, you might be wondering about this dot in the sky, too.
The dot in question is none other than Venus, often referred to as the "morning star."
As the second planet from the sun, Venus frequently appears in our pre-dawn and early evening skies, depending on its position in orbit. Venus can be easily mistaken for a UFO or otherworldly presence by those unfamiliar with its luminous charm.
However, for many Idahoans, recognizing Venus as the "dot in the sky" is second nature. It's a celestial friend that often accompanies morning coffee or evening stargazing sessions.
There were some fun comments on the Facebook posts. Travis H. commented, "Definitely Venus. If you look almost straight up, you'll see another that isn't quite as bright and its Jupiter. Love having Venus back in the morning sky!"
With Idaho's population on the rise, many new residents may be gazing at Venus in wonder, unaware of what it actually is. So, whether you're a lifelong Idahoan or a recent transplant, take a moment to appreciate the beauty of Boise's "dot in the sky" – Venus, the morning star. And for those who already knew, well, consider yourself a local celestial expert, and share with your friends and family.
Check Out Meridian's Favorite Chicken Restaurant
Amazing Southern food rocks the West!
The Top 10 Lowest Paying Jobs in the Boise Area in 2023
Too Soon for Halloween? Boise Locals Share What They Think!
Businesses the Boise Area Lost in 2023
Each year we put together a running list of businesses that have closed in the Treasure Valley. This is the 2023 list. Did we miss one? Send us your tips
HERE.
More From Idaho's Talk Station