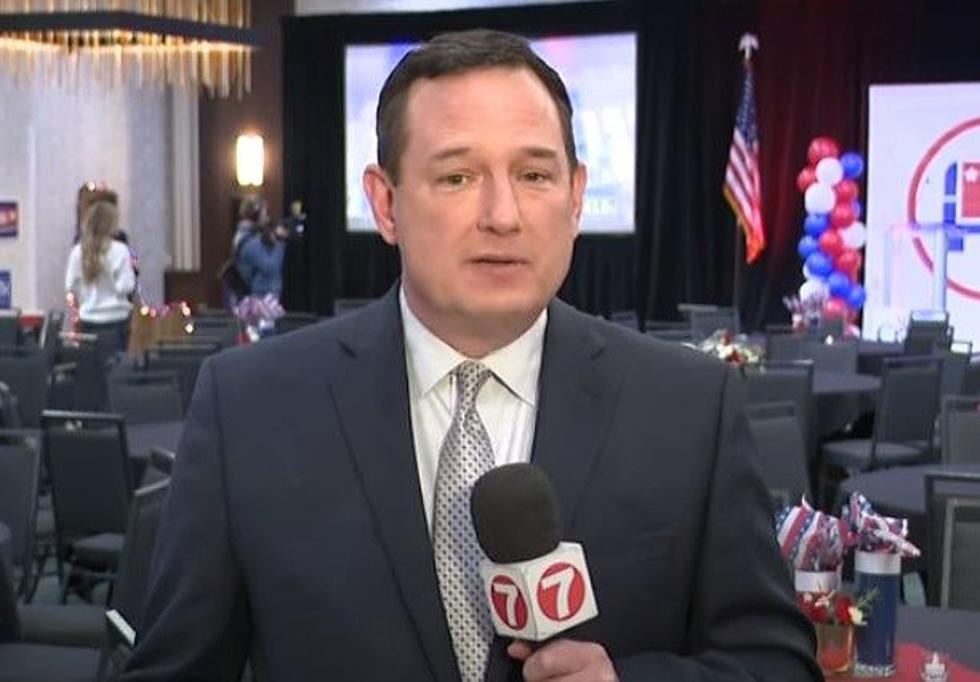 Beloved Boise Anchor Doug Petcash Leaving Idaho This Week
YOUTUBE KTVB
Time flies when you're having fun, but for television viewers of KTVB, this week will mark the end of anchor/reporter Doug Petcash's career in Idaho. Mr. Petcash is leaving the Boise station after sixteen years of waking up Idahoans, interviewing public servants, and donating his time to helping nonprofits. His last day on the air is Thursday.  Most of us who may, or may not, know Doug, will be tuned in to say goodbye.
The talented TV personality will relocate to Columbus, Ohio, where he will report on local, state, and national politics. Ohio football and politics are smashmouth, and Mr. Petcash will be at home interviewing the news makers in the Buckeye state. We shouldn't be surprised to see Mr. Petcash interviewing the presidential candidates and possibly the president due to Ohio's importance in the electoral college map.
Check Out Boise TV Reporter Doug Petcash Through The Years
A look at his dedication to the Gem State.
On channel seven, Boise viewers woke up to Doug, Maggie O'Mara, and Larry Gebert for many years. The show was the dominant player in morning television ratings. Unfortunately, the cast could not stay together forever as Mr. Gebert passed away, and Mr. Petcash was reassigned to another day part. The show seems to have lost its audience and lacks direction without the chemistry of those three.
Mr. Petcash explained his move in a release from Channel 7:
"I believe I have found the perfect fit at WBNS for the next challenge in my career. I've been able to focus a lot on politics and government here, and I'll get to do even more of that there. Columbus is also a capital city, so it's an exciting opportunity to lead political coverage of state politics and be part of covering the presidential race because Ohio is always a key state," Petcash said.
Like many television folks, Mr. Petcash has a well-traveled resume. He began his career in eastern Idaho, moving to Michigan and finding his home in Boise. He worked at Channel 7 for sixteen years. Unlike other television folks that come and go, Mr. Petcash dedicated himself to the community. He's well known for his work advocating for the Meridian Food Bank and performing for several nonprofits in a local band. 
KTVB's Kim Fields says goodbye to Idaho Televsion
A look at the skills of KTVB's Kim Fields.
A look at the career of Bri Eggers
Bri Eggers continues to serve her local community. Here's a brief look at how she got started predicting the weather in Idaho and beyond.
More From Idaho's Talk Station