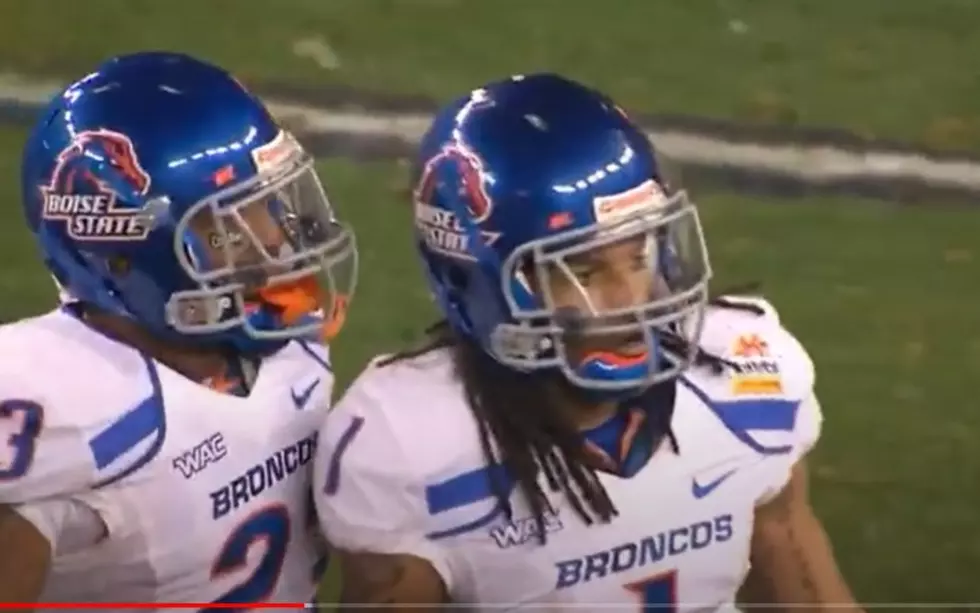 Boise State Football's Biggest Rival Competes For National Title
YouTube
The 2022-2023 college football season ends Monday night, as a national champion will be crowned. In a few years, there the playoffs will expand to twelve teams. Proponents of expansion say it will allow all teams to have an opportunity to win the championship. College football hopes the increase will replicate the intensity of college basketball's March Madness.
Only a few years ago, the poll era crowned college football champions, the BSC, the four-team playoff, and in a few years, the twelve-team playoff. During those years, teams that were not a significant power were relegated to lesser bowls and, if they were lucky, a top-five finish at the end of the year.
Two teams from underdog conferences seemingly competed yearly, with others fighting to see who would be the best from a nonpower meeting. Both coaches started at UC Davis and had the utmost respect for each other.
Both of them have moved on from their programs. One year both teams met each other in the Fiesta Bowl. Boise State beat TCU in that one, and then both teams went in different directions. TCU moved from the Mountain West to the Big 12, becoming a member of a power five conference, while Boise State left the WAC to join the Mountain West.
TCU fired coach Gary Patterson last year, replacing him with Sonny Dikes. The Horned Frogs shocked the world by beating Michigan after qualifying for the four-team playoffs. They will now take on the defending national champions, the Georgia Bulldogs, Monday night. The Horned Frogs are massive underdogs; however, that doesn't bother them. They're used to coming back from behind to beat the unbeatable.
For those who missed the action, both teams competed in the 2009 Fiesta Bowl. TCU was #3, and Boise State was number #6 in the country. Boise State won that game over the Horned Frogs. If you missed this classic, check it out  below.
5 Reasons Why Every Bronco Fan Should Be Cheering For TCU
5 Reasons Why Every Bronco Fan Should Be Cheering For TCU
CHECK OUT BOISE STATE FOOTBALL'S 2023 SCHEDULE
Some new foes and familiar faces await the Broncos.
Famous Boise State Coaches
A list of some of the most successful and famous Boise State head football coaches.
More From Idaho's Talk Station