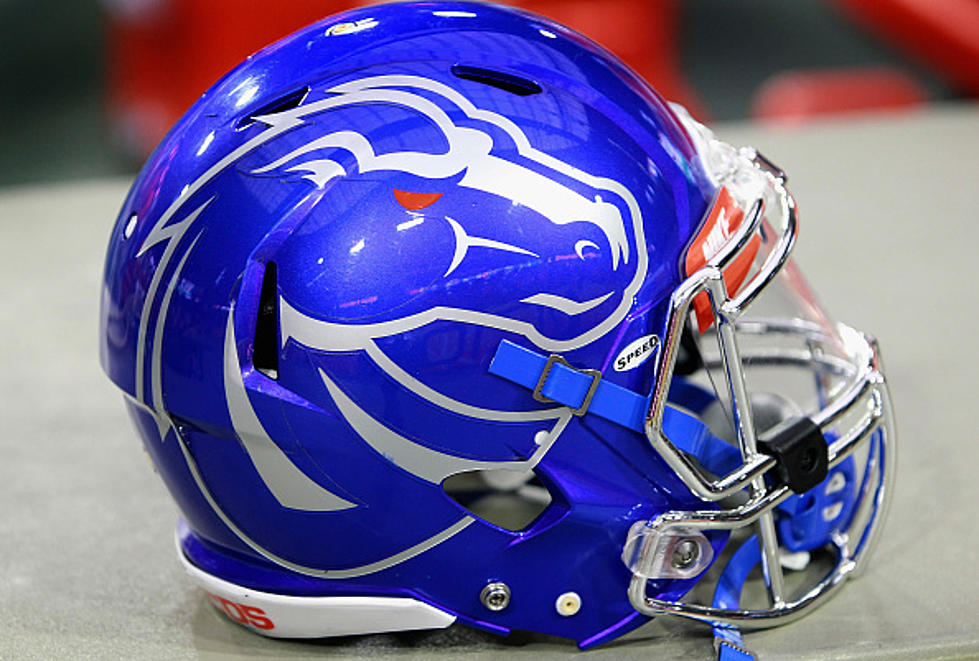 BSU Football Great Once again Left Out of CFB Hall of Fame
Getty Images
Even though a former Boise State player is part of the winningest team in college football history, he will not be entering the College Football Hall Of Fame. Instead, 18 players, including Tim Tebow, Reggie Bush, Michael Stonebreaker, and others, are part of the 2023 class. Overall, eighteen players and four coaches will be enshrined in Las Vegas on December fifth of this year.
The National Football Foundation (NFF) & College Hall of Fame made the announcement today. Several experts believed that former Boise State Quarterback and current Dallas Offensive Coordinator Kellen Moore would be part of 2023.
A Look At Boise State's Kellen Moore
Kellen Moore: Dominance Over The Years
Kellen Moore's 50 career victories as the starting quarterback at Boise State University remain the most by any QB in NCAA football history. Moore, who was touted as one of the most brilliant minds in college football has now taken those brains to the NFL where Dallas fans can't get enough of him.
Coach Moore led Boise State to a 50-3 record as a four-year starter at Boise State. He was the first quarterback to win 50 games in his career. The Touchdown Club of Columbus has named their award after him. Coach Moore was known as one of the game's most accurate passers-by at the end of his career, leading the nation in completion percentage.
What Does It Take To Get Into the College Football Hall Of Fame?
The players were selected on a national ballot of eighty players and nine coaches from the Football Subdivision. College football legend "We are extremely proud to announce the 2023 College Football Hall of Fame Class," said Archie Manning, NFF Chairman and a 1989 College Football Hall of Famer from Mississippi. "Each of these men has established himself among the absolute best to have ever played or coached the game, and we look forward to immortalizing their incredible accomplishments."
The Players
Eric Berry – DB, Tennessee (2007-09)
Michael Bishop – QB, Kansas State (1997-98)
Reggie Bush – RB, Southern California (2003-05)
Dwight Freeney – DE, Syracuse (1998-2001)
Robert Gallery – OT, Iowa (2000-03)
LaMichael James – RB, Oregon (2009-11)
Derrick Johnson – LB, Texas (2001-04)
Bill Kollar – DT, Montana State (1971-73)
Luke Kuechly – LB, Boston College (2009-11)
Jeremy Maclin – WR/KR, Missouri (2007-08)
Terance Mathis – WR, New Mexico (1985-87, 1989)
Bryant McKinnie – OT, Miami [FL] (2000-01)
Corey Moore – DL, Virginia Tech (1997-99)
Michael Stonebreaker – LB, Notre Dame (1986, 1988, 1990)
Tim Tebow – QB, Florida (2006-09)
Troy Vincent – DB, Wisconsin (1988-91)
Brian Westbrook – RB, Villanova (1997-98, 2000-01)
DeAngelo Williams – RB, Memphis (2002-05)
The coaches
Monte Cater – 275-117-2 (70.1%); Lakeland [WI] (1981-86), Shepherd [WV] (1987-2017)
Paul Johnson – 189-99-0 (65.6%); Georgia Southern (1997-2001), Navy (2002-07), Georgia Tech (2008-18)
Roy Kramer – 83-32-2 (71.8%); Central Michigan (1967-77)
Mark Richt – 171-64-0 (72.8%); Georgia (2001-15), Miami [FL] (2016-18)
10 Boise State Players We Should Cheer For In The NFL Playoffs
Counting Down the Best NFL Team to Hire Kellen Moore
We look at the eight NFL Teams that are looking for a new coach. Find out which team has the best opportunity for Kellen Moore.
5 Reason For Kellen Moore to Stay A Dallas Cowboy
Kellen Moore is a very popular coach with the Dallas Cowboys. Here are five reasons why he should stay a Cowboy.
More From Idaho's Talk Station