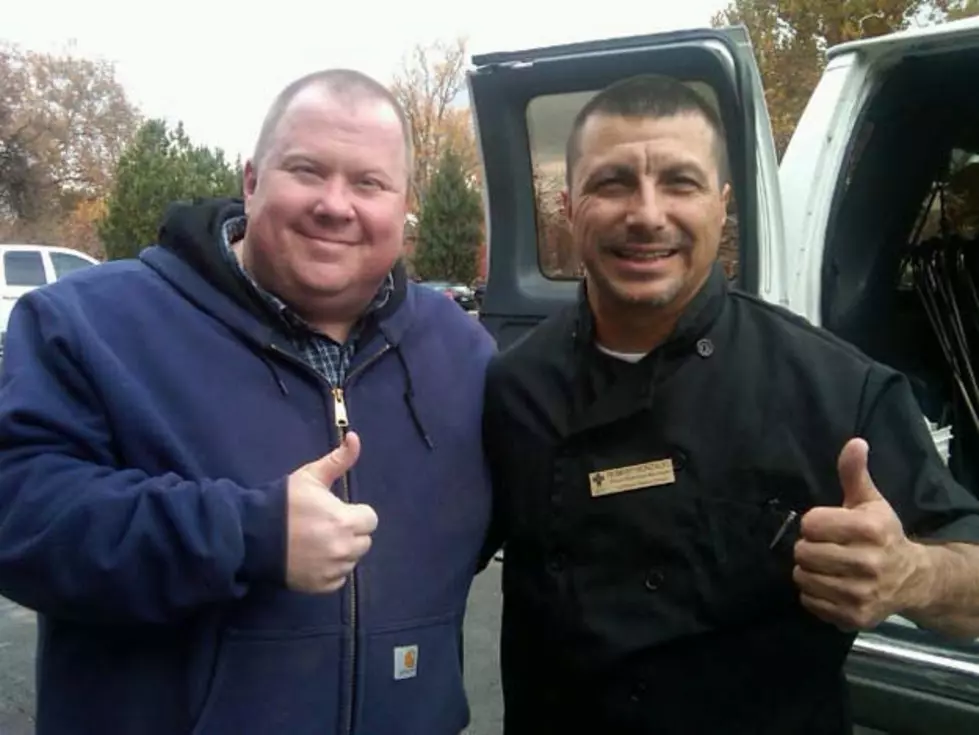 Kevin Miller Friday Morning
Kevin Miller, Townsquare Media
Kevin Miller goes live to Ron Flatter who is reporting from Churchill Downs covering the Kentucky Derby.  Ron gives his picks and describes the atmosphere.  Kevin Miller then takes calls and is joined in studio by Terry from State College, PA.
Kevin Miller is joined by Cynthia Young Facrkrell author Gravity's Embrace.  The book is her reflection on the search for her brother who was lost while flying his airplane.  She compares her situation to the relatives of the missing Malaysia Airlines flight.
Kevin Miller speaks with Sherri Ybarra candidate for School Superintendent in Idaho.  They discuss funding for education, common core, and teacher training.
Kevin Miller hears from Annie from Saint Vincent De Paul.  She promotes the Saturday fundraiser that will benefit the poor in the Treasure Valley.  Kevin Miller plans to promote the event and will host the reverse raffle at 4pm at Bishop Kelly.
Kevin Miller is joined by Jared Halpern of Fox News Radio discussing what happened in the House of Representatives.  Kevin hears from several callers who voice their frustration with the lack of transparency from the federal government.
Kevin Miller goes over the hearing in the House of Representatives concerning Benghazi and what happened.  Kevin Miller details the report from Judicial Watch that revealed the video story was generated from the White House.  Kevin asks everyone to vote for him as best radio personality in the statesman's contest.
Kevin Miller starts the program with Dave talking about his experience flying to and from Las Vegas.  He describes how his seat was taken even though he was the second person on the plane.  Kevin Miller shares with Dave whether or not the word brother is appropriate in today's racially sensitive America.
More From Idaho's Talk Station