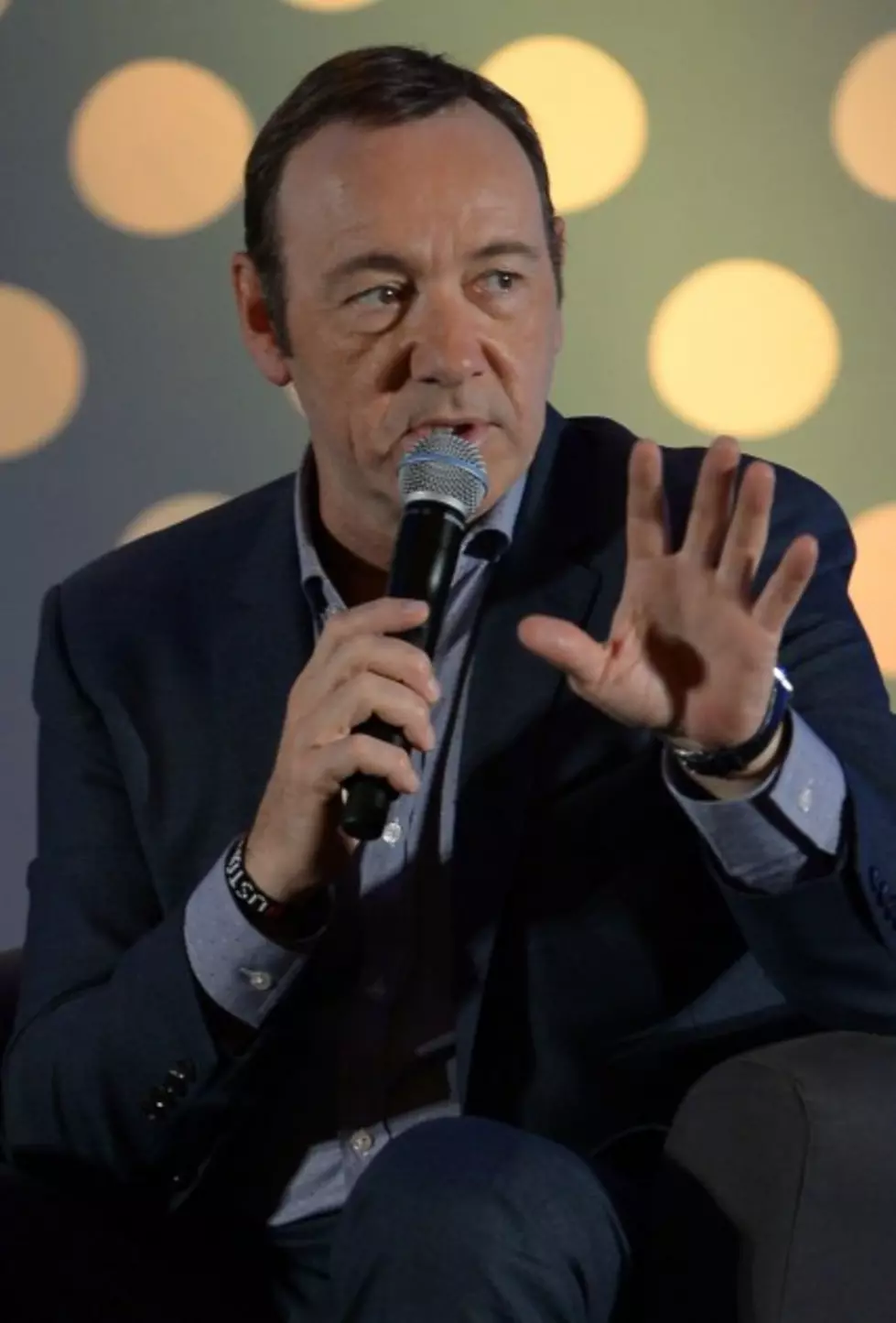 Kevin Miller Hotlist Kevin Spacey Stalker Edition
Gustavo Caballero, Getty Images
Who needs a new season of House of Cards when you have a real life stalker?  It must be a challenge to be Kevin Spacey these days.  The Kevin Miller Hotlist looks at the actor's challenge of dealing with a cyber stalker which tops today's trending stories.  We'll look at the latest battle defining marriage in Idaho, Hillary's accomplishments and other stories of interest locally and worldwide.  Let's get started.
He's now President Frank Underwood on the Netflix hit House of Cards.  But how does he deal with a stalker?  A cyber stalker?  It can't be good for the stalker writes the Associated Press.
The IRS scandal continues to grow.  First we have emails that Representative Ejiah Cummings wanted the IRS to look into conservative groups.  Then IRS official Lois Lerner asked the DOJ to look into criminalizing conservative groups for their ideology.  Now Senator Carl Levin pressured the IRS to target conservative groups from the Daily Caller.
There appears to be a double standard when it comes to Michael Sam and Tim Tebow.  Sam is the best thing ever and Tebow should keep his faith in the closet.  The details are provided by CBS St. Louis.
The DOJ releases not only illegals, but illegals who are murderers, drunk drivers, and other criminals reports the Washington Times.
The Chinese are up to their old tricks in the South China Sea writes Bill Gertz in the Washington Free Beacon.
Not only is the NSA watching you, but so is private industry writes Politico.
The TV series Two and a Half Men survived the firing of Charlie Sheen will end next season writes the Huffington Post.
Good news for A10 lovers at Gowen Field and around the country.  Word out of Washington is that the Senate will fund the program according to The Hill.
Please send your prayers for the thousands in California who have lost their homes due to destructive fires.  Fire season is upon us reports USA Today.
Godzilla is back and here's your first look from the nation's newspaper USA Today.
More From Idaho's Talk Station