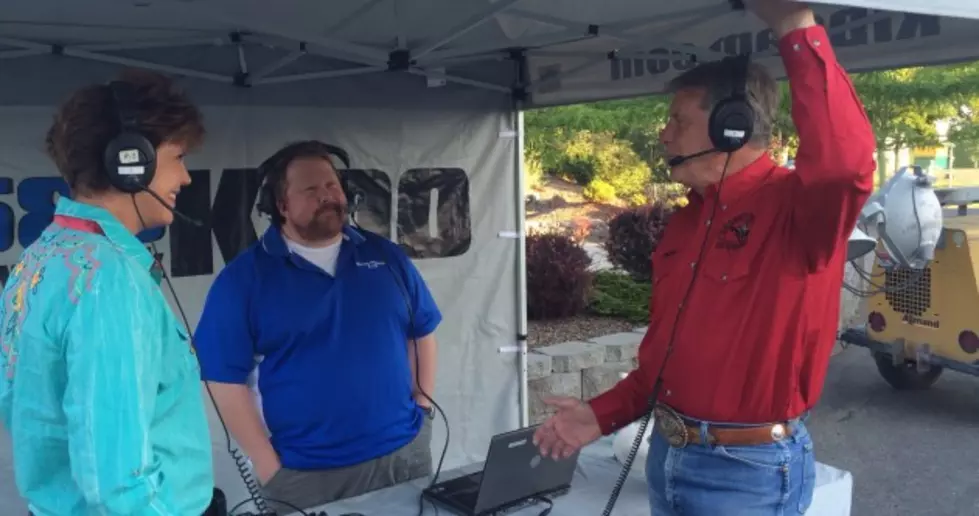 Kevin Miller Thursday Morning
Kevin Miller, Townsquare Media
Kevin Miller is joined by Senator Mike Crapo live from Washington DC.  Senator Crapo discusses the border, the economy, and the Boulder White Clouds situation.
Kevin Miller asks his audience are you a Glenn Beck or Sean Hannity?  Glenn is delivering humanitarian supplies, while Sean is embedded with the border patrol.  Several folks call in to sound off.
Kevin Miller looks at the border situation.  He takes calls on the issue and advocates for congress to take action to stop the crisis.  Several folks throughout the Treasure Valley call in to voice their opinions.
Kevin Miller is joined by Bob Hayes discussing the proposed Boulder White Cloud Monument.  Several folks call in to voice their opposition to the Feds taking over a large part of Idaho.
Kevin Miller get's the latest on the president's new sanctions on Russia from Fox News Radio's Simon Owen live from London.  Simon discusses what the Russian reaction will be and goes over Germany's win in the World Cup.
Kevin Miller speaks with Stephen Yates about his experience working in the Bush White House.  Mr. Yates relates his one on one experience of directly working for Vice President Dick Cheney.
Kevin Miller and Dave discuss their morning adventure.  Kevin picked Dave up this morning and they were almost his by a truck.  Kevin Miller urges everyone to look both ways before turning onto the street.  Kevin and Dave look at the upcoming football season.
More From Idaho's Talk Station