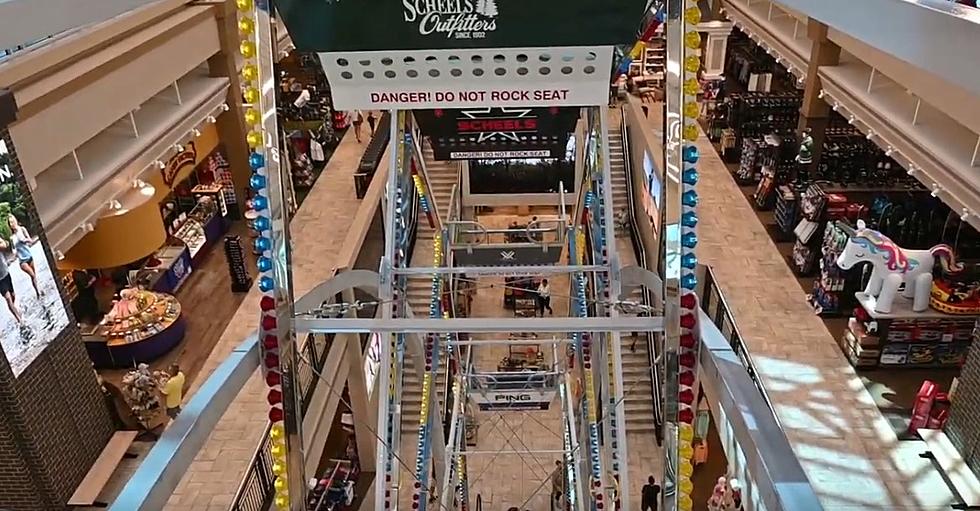 SCHEELS Building Amazingly Massive Meridian Location [photos]
YouTube/ SCHEELS
In another economic move reinforcing the valley's westward influence, Meridian will now welcome SCHEELS to the 10-mile Crossing complex.
Longtime business experts have predicted that the 10-mile road will become the new Eagle Road in the Treasure Valley. Eagle Road is the most traveled road in the state and is a source of entertainment and frustration due to the continued congestion.
How big will the new SCHEELS be? It will be massive. "We are thrilled to be opening our first Idaho SCHEELS in Meridian at Ten Mile Crossing. With over 240,000 square feet of retail space plus an additional attached storage space that brings the total square footage to over 316,000, this is one of our largest projects.
It has been an exciting undertaking, and we can't wait to share it with the Idaho community next year." Josh Remer, Store Development Leader
SCHEELS will anchor a fast-growing ten-mile retail and residential center to draw visitors far beyond the Treasure Valley. Apartments, condominiums, offices, and restaurants have sprung up where there was once nothing but fields and farmland. 
The move to Meridian and closer to Canyon County signals that the growth will continue in the West Ada / East Canyon area. High Schools, a new Mormon temple, several grocery stores, and thousands of homes have been built in the area during the last five years. Scheels landing in Meridian reinforces Meridian's pro-business environment.
Why Meridian?
Scheels CEO shared his thoughts in a release announcing the Meridian location.
"We could not be more excited to announce Scheels is coming to Idaho," said Scheels CEO Steve M. Scheel. "Our company has been studying the Boise market for more than a decade and was pleased to find the best possible location for our store at Ten Mile Crossing in Meridian. We want to thank the development teams at SCS Development, Brighton Corporation, and Ball Ventures for making this project possible, and we are thrilled to bring a new shopping experience to the Treasure Valley."
SCHEELS shared with us just how big their new store will be and what will be in it. 
The Meridian SCHEELS will be a total of 316,000 square feet. There will be 240,000 square feet of retail space and a 76,000 square foot warehouse storage space - a first of its kind for SCHEELS. The Ferris Wheel will be 65 feet tall, with 16 cars. There will be a 16,000-gallon saltwater aquarium with over 600 different tropical fish. 
Another difference for our Meridian store will be our Hardline Service Shop, where we will perform work on guns, bows, fishing rods, etc. We will also have several region-specific photo ops such as White Water Rafting, Bigfoot, Snowmobile, Mt. Lion, a Giant Topographic Idaho, and an Idaho Postcard. 
And while most of our stores have one golf simulator, Meridian SCHEELS will have 2. Of course, the store will also have all of our other great amenities, such as Ginna's Cafe, Fuzziwig's Candy Factory, rollerball (mini bowling), an arcade, etc. 
The company says it expects to hire over 400 employees to work in its new Meridian location.
Incredibly Massive Meridian SCHEELS Revealed
A look at the current state of their super store.
Check Out The 10 Most Patriotic States In America
12 Unspoken Rules About Idaho That All The Local Know
More From Idaho's Talk Station