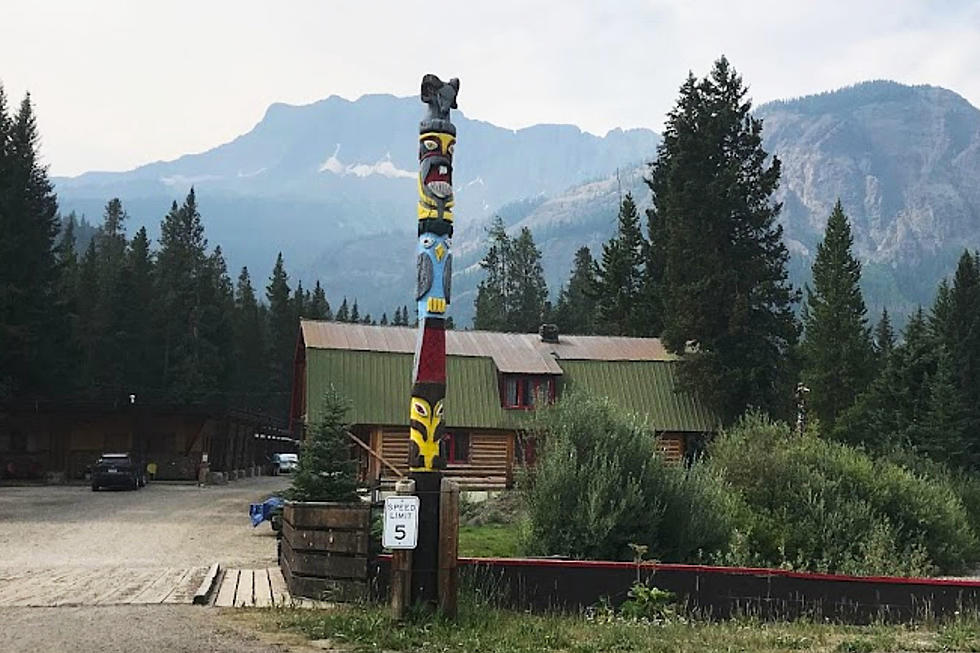 This Lodge was Rated One of the All-time Best Places to Stay in Yellowstone
Grizzly Lodge, Matt Gatlin
What do you think? Are you feeling like it's time to get out of dodge and take a weekend trip to Yellowstone?
That sounds like a great idea to me. Though, be warned, April is rated one of the top 3 busiest months to visit Yellowstone, so you might encounter larger crowds and lots of tourists.
According to The San Francisco Chronicle, the "legendary Yellowstone National Park" received "4.86 million visitors." But there are still ways to make the trip totally your own!
SFGATE said, "Unfortunately, finding the right accommodations for your budget and itinerary can be a challenge. Let's be honest, whether you are planning on camping or resting in the lap of luxury, compromising on your accommodations is the last thing anyone wants to do when planning a vacation. Thankfully, if you plan in advance, there's always a great selection to choose from."
The research has been put into this and the work is already done. SFGATE & Tripadvisor rated The Grizzly Lodge as one of the best places to stay in Yellowstone.
Apparently, this place checks all the boxes. It's perfect for most months of the year, and it's close enough that visiting the park is still totally doable. Distance may be somewhat of a con, but that's mainly because the pro here is the cost. The price ranges between $100-$175/night.
SSFGATE says, "The Grizzly Lodge offers cozy charm and great access to the outdoors, both in and outside of Yellowstone proper. You can choose from a single room or an entire creek-side cabin without breaking the bank. If you're a fan of fishing, Grizzly Lodge is a great choice thanks to the world class fishing it has access to in Soda Butte Creek."
For more on National Parks near Boise :)
6 Reasons to Road Trip to Yellowstone
Yellowstone Characters if They Were Towns in Idaho
28 Breathtaking Pictures from TV's Yellowstone Ranch
This popular show is filmed within driving distance from the Treasure Valley, and now fans can see what it's like to live like a Dutton by staying at the Yellowstone. Some lucky fans from around the country have been able to stay there recently, and their pictures are amazing. Special thanks to
Dr. Peter Kozlowski
,
Hannah Boon
, and
Chief Joseph Ranch
for allowing me to use these photos.
More From Idaho's Talk Station