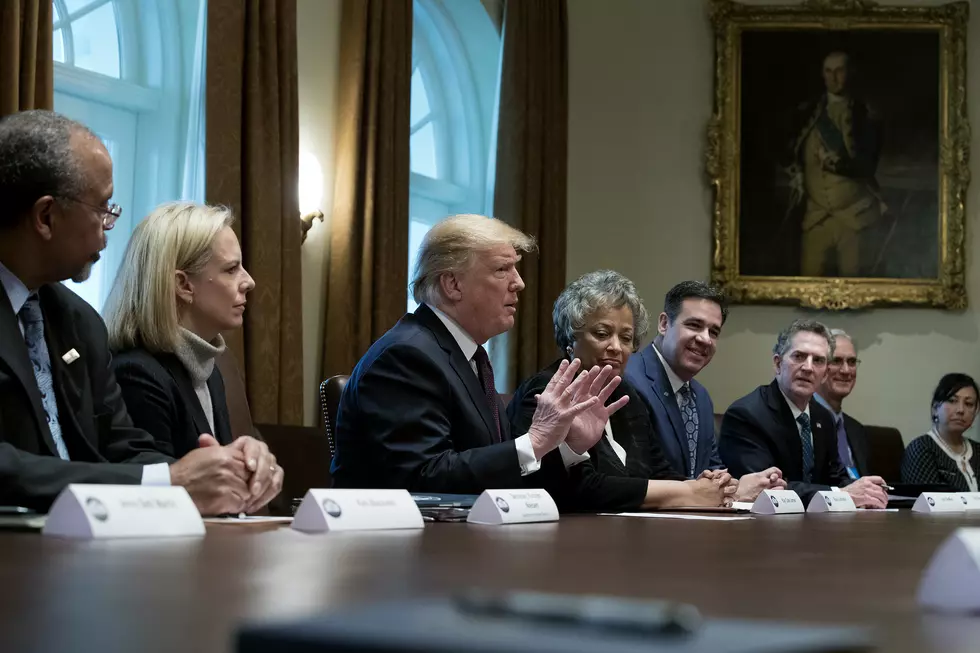 Labrador Meets With President Trump
Chip Somodevilla/Getty Images
Congressman Raul Labrador was one of the conservative leaders who met at the White House with President Trump Wednesday.  The topic was securing the border and ending the government shutdown.  The president was reassuring conservatives that he will not fold on protecting America's borders.  After the meeting, the president announced that he will delay the his State of the Union speech until the shutdown is over.
President Trump told those who attended that we have to have a wall, according to the Washington Times.  The Senate is expected to begin debating to bills that would reopen the government.    Here are the president's notes from the meeting.
The invitation to the White House is a huge sign of confidence for Congressman Labrador.  One of the founding members of the Freedom Caucus, has not appeared in public since leaving office earlier this month.  He has been rumored to be a finalist for Secretary of Interior.
"I was honored to be invited to the White house along with other conservative thought leaders to discuss the current immigration crisis," Labrador texted KIDO Talk Radio from his plane back home to Idaho. "I encouraged the President to continue fighting for border security and sound immigration policies that will make our country safe."