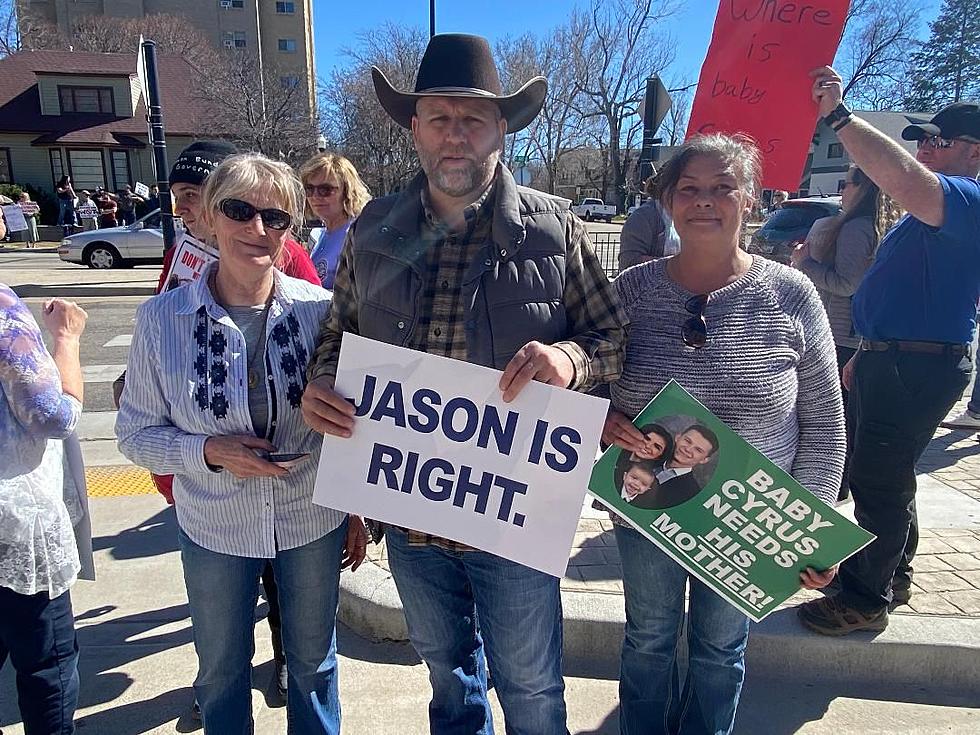 Idahoans Protest Controversial Child Removal [Photos]
YouTube
This afternoon, hundreds of families gathered outside of Saint Luke's in downtown Boise protesting the removal of 'baby' Cyrus Anderson from his family. The protest was in response to the arrest of the boy's mother and aunt. The Meridian Police provided the arrest details in a release on social media earlier today.  
Idahoans Protest Saint Luke's in Boise
Idahoans gather to bring Baby Cyrus back to his family.
"Meridian Police then received a warrant to enter the home, but discovered the parents and the child had left, before officers could check on the child. Garden City Police then located a vehicle driven by the father of the child and they conducted a traffic stop. The Meridian Police took the child into custody in the 3700 block of Chinden Blvd., Garden City, Idaho, and the child was taken to St. Luke's Meridian for medical care."
Idaho Gubernatorial Candidate Ammon Bundy and the boy's grandfather Diego Rodriguez organized the protest to get the boy released to his family. Mr. Rodriguez spoke to the group in the afternoon, asking for help. "I'm asking from people to the top to down all the way down to fix this problem. Do not allow babies to be taken from their mothers. This is kidnapping."  
Mr. Bundy and his campaign manager were arrested last night. You can read the details of the story here.   Lieutenant Governor Janice McGeachin says she has contacted Governor Little over this incident.  Here are her thoughts courtesy of her Facebook post.
"I am very concerned by the reports regarding Baby Cyrus being taken away from his parents. This morning, I reached out to the Governor and his chief of staff requesting a phone call regarding this situation. Taking a child from his parents must always be a very last resort. This kind of thing must not happen in Idaho. I will continue to investigate this situation."
Collin Raye and Ammon Bundy
Country Music Star Collin Ray performs in Emmett, Idaho for Ammon Bundy.
Ammon Bundy for Governor Event
More From Idaho's Talk Station